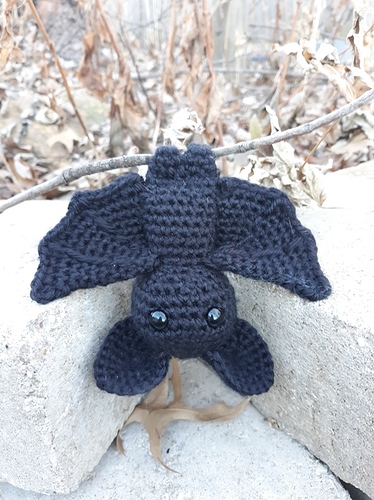 I made one of these for the previous STS swap on the site that shall not be named, and someone messaged me and wanted it. I'd sold the one I'd made, but was up for a personal swap so made another one! Though, frustratingly, I was in the middle of making it when suddenly the site required me to make a log in to view it, which… really?!
The pattern is here: Crochet Bat Amigurumi
The wings seem a little too big and I haven't worked out a way I like doing the wing veins yet, but it's really cute and fairly simple. I might make more in the future, I have a soft spot for bats!