TheMisterT's good friend who is a wine maker surprised us by shipping us a half-case of his wines! Of course, I had to bust out my Cricut to make a thank you card.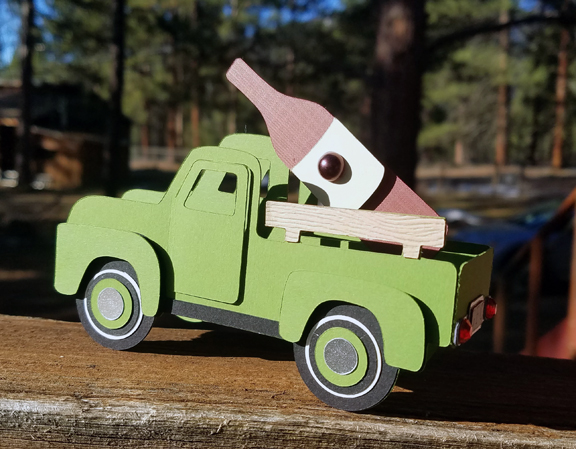 I used my Sizzix Big Shot to emboss the panel on the back.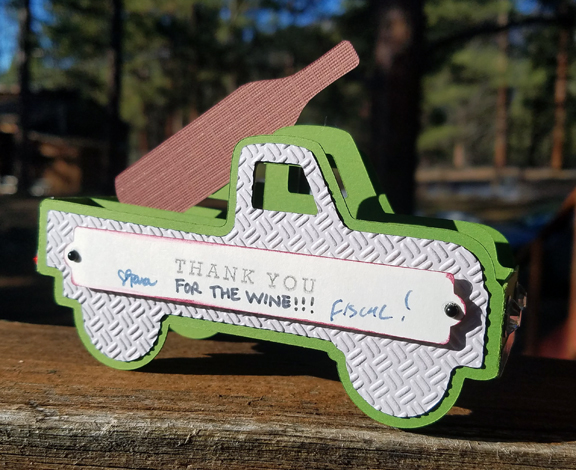 The files for this originally had a red truck with a big tree in the back, but the files came with one for a "plain" truck, too. I used that, then made my own files from clipart to cut the wine bottle and label.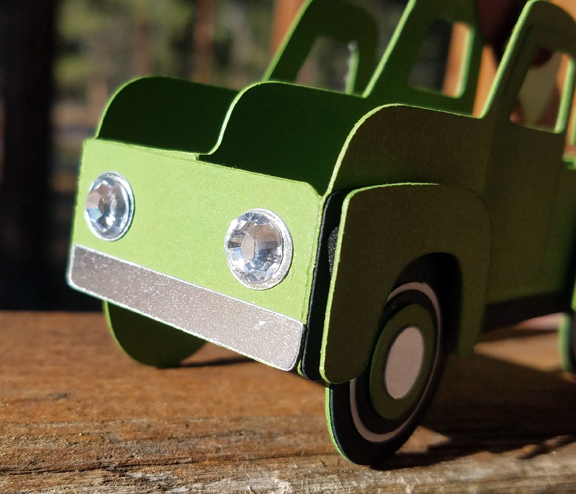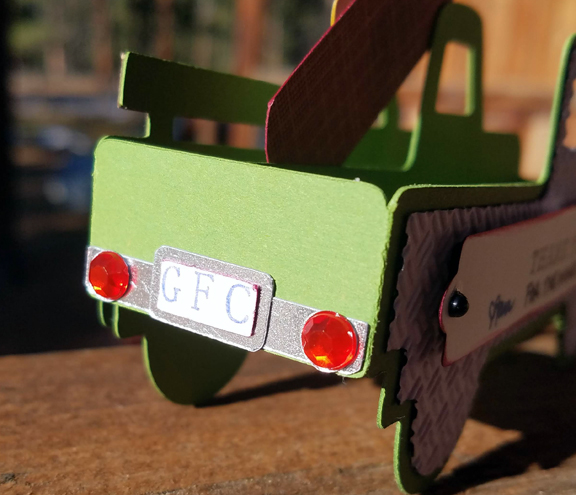 His winery is called Goodfellow Family Cellars, so I used those initials to customize the license plate. Self-adhesive "gems" made the head and tail lights.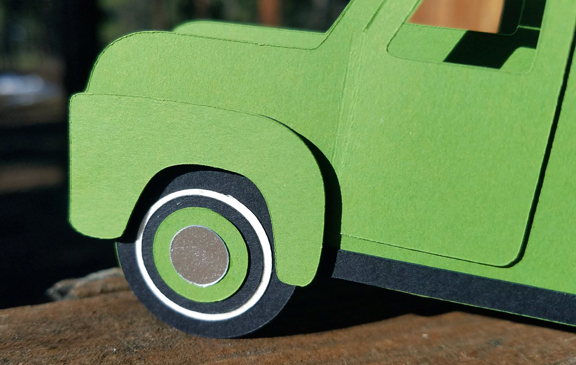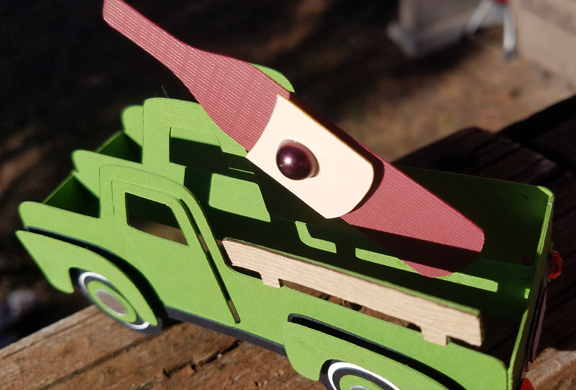 It was a little fiddly to glue all those circles, but I love how cute the wheels and tires are with them! I decided to use adhesive foam to give the fenders some added dimension. I used them on the wine bottle label, too. There was no way for me to make a mini version of their label since our scanner and color printer are out of service, but I think the little self-adhesive pearl captured the gist. The labels on the reds are maroon and silver.