I made this skirt as a birthday gift for my godchild. The pockets are fake


And the waistband sparkles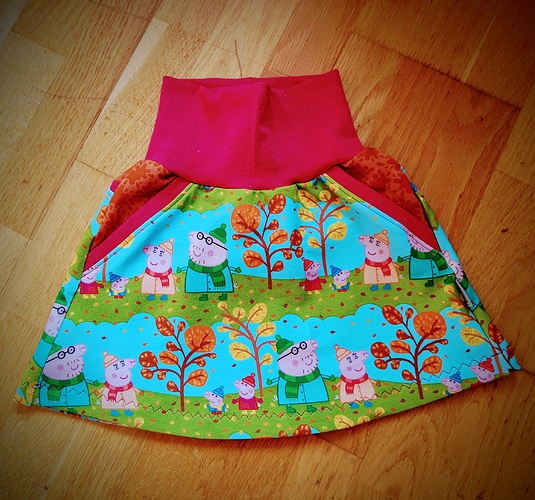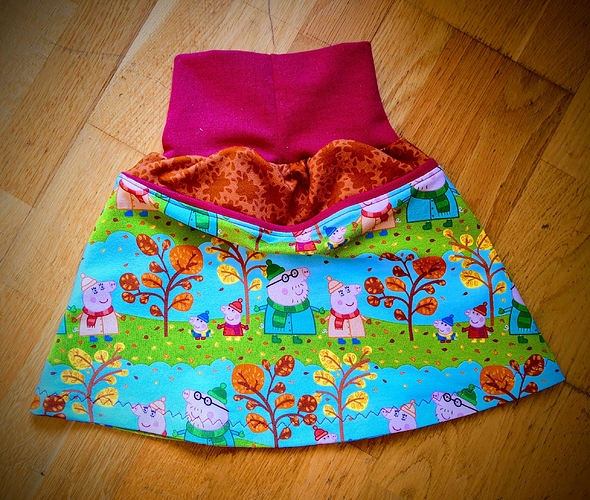 I like that waistband idea.
Such a darling skirt! The fabrics you chose are cheerful and colorful; this can be worn with any color of top and will make her feel like a princess.
The colors and print are super fun!!

Adorable! Sure to be a fave of the recipient!
That waistband is so smart. She will be able to wear it longer. I LOVE the Peppa Pig fabric. So cute.
She's small, she doesn't need pockets, so that's ok, all she will care about is the super cute skirt with Peppa pig

So cute! What a sweet gift!
Peppa pig ftw!
Such a cute skirt…your godchild is gonna look smashing in it

When my kids were into Peppa Pig, I couldn't find PP fabric anywhere! Now of course, the fabric is everywhere, and my munchkins have moved on. This is so cute!
The cutest little skirt! Love it! Great work

I love fake pockets for the kiddos - they look cute but can't be filled with sand, sticks and stones

It's so great, that fabric! Who doesn't love Peppa pig?