I decided to try this Ida Dress pattern. I wanted a quick sew and this is definitely a quick sew. I'm not sure how I feel about the finished product. It sewed up fine, no issues there. It's just that I love loose, shapeless designs in dresses but they don't always look that great on me. If nothing else, it's super comfy and I'll definitely wear it to kick it around the neighborhood.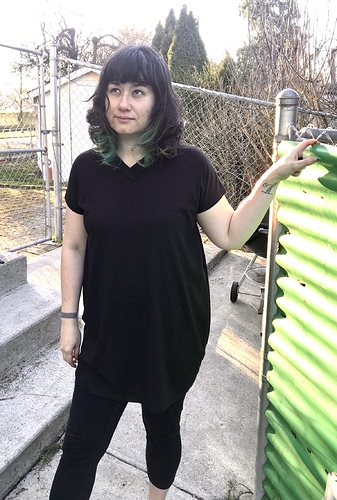 Close up of the textured jersey.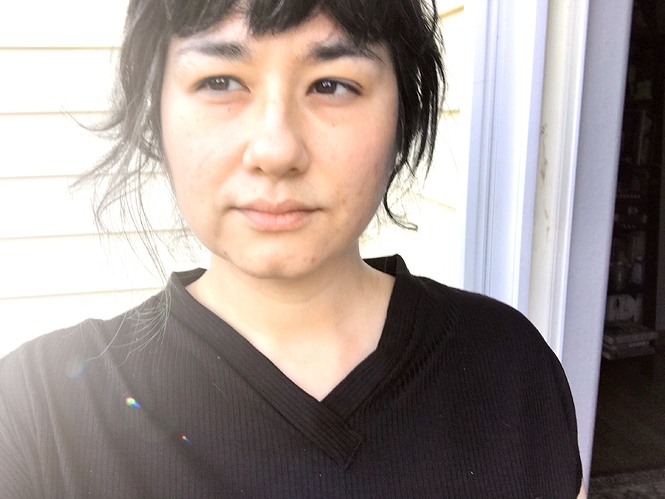 And an outtake photo because this is my life now with a super bitey piranhasauraus rex puppy.