Anyone have any awesome fiber they are getting ready to start playing with? Wanna share the fun so we can all be inspired and drool over it together?
Just wanted to share with you an awesome fiber harvest from one of my French Angoras! I haven't weighed it yet, but it is a pretty full bag, and mostly prime.

can't wait to spin it!
Bag of bunny fluff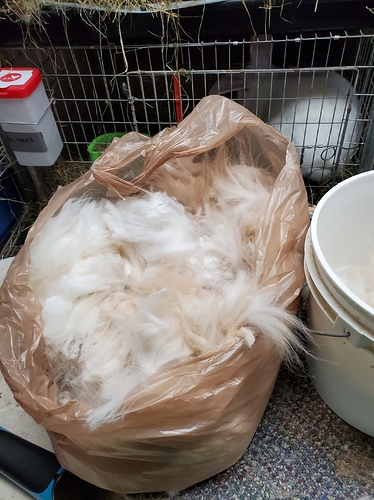 Provider of said fluff, Blazin' Boots. She is a booted red french angora (lots of red, and not as much white color)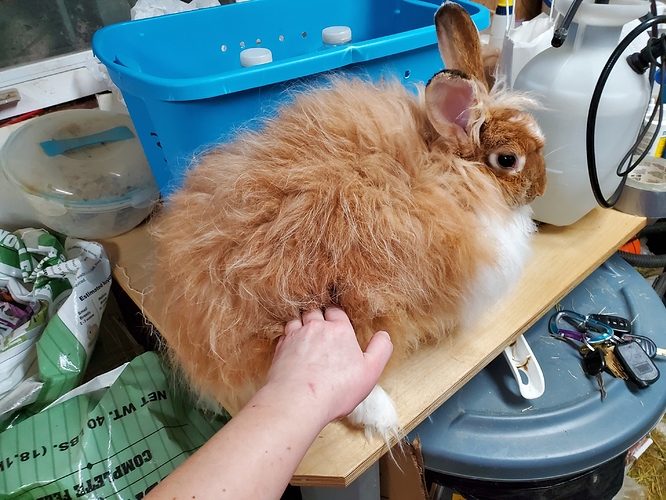 And after the trim, when she was on a date to start baking new fiber seeds. Her boyfriend is a harlequin colored french angora!