I did not craft the mirrors, but I used a crafty way to plan how to hang them. I bought 24 identical square mirrors 10+ years ago at IKEA, in order to cover a bad spot on a tall wall. After moving, I knew right where they belonged–but the space needed something more interesting than a solid block of blocks. So I thought about manipulating cutouts on graph paper, but… ugh. Then I remembered how great Google Draw can be. So I made a background roughly to scale, drew two shapes to match the rough sizes of the buffet and a mirror (which I duplicated to get 24 total), and played around until I figured out something I liked. It was like CAD, but free and easy.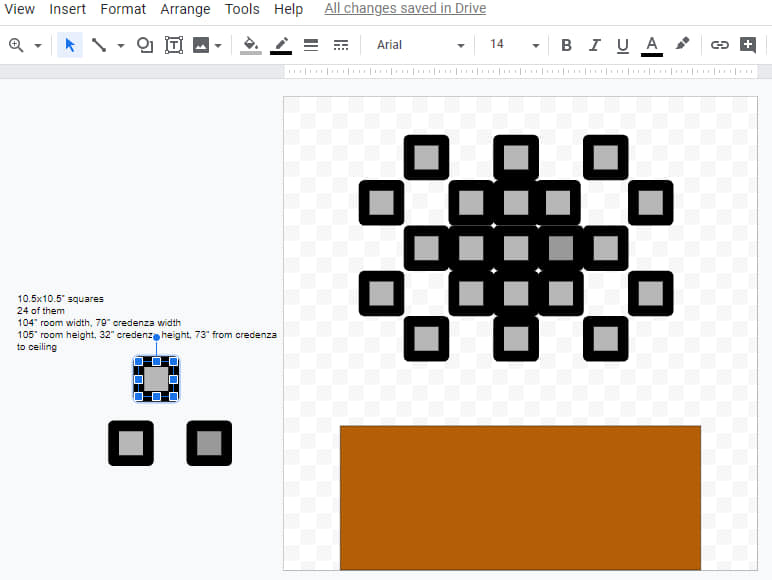 Hanging was a snap. I located the point for the center mirror, and used the Velcro type of Command strips to hang it. Once I leveled that, I didn't have to measure again–I just stuck Command strips on the mirrors and wedged them against what was up on the wall already (just checked occasionally to make sure they were all still level). I held some up as placeholders for the blank spaces. I love how it turned out, and how easy it turned out to be. They're still the same old IKEA mirrors, but I think they seem much fancier and much more interesting now.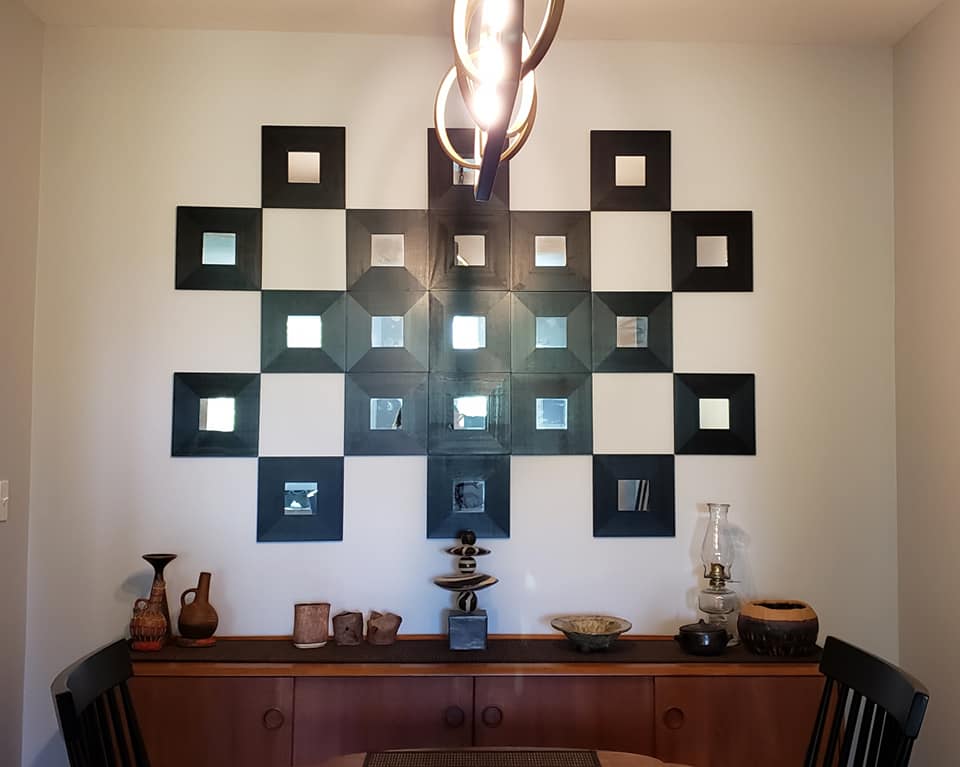 The one thing I'd change about the process would be to clean all the mirrors thoroughly
before
putting them up (which you can see I didn't have the foresight to do)!