I made this sweet little monster guy for a friend who recently went through a battle with breast cancer. After years of struggle, she is finally in remission. She says that she feels like a butterfly that went through a metamorphosis. I decided to make her a monster to remind her that she's transformed. I was going to give it to her the week before the stay at home order was directed, so he'll have to live with me a little longer until I see her again, but I think she'll like it.
He was made using lots of different supplies on mixed media paper that was finally glued to a gessoed cradle board.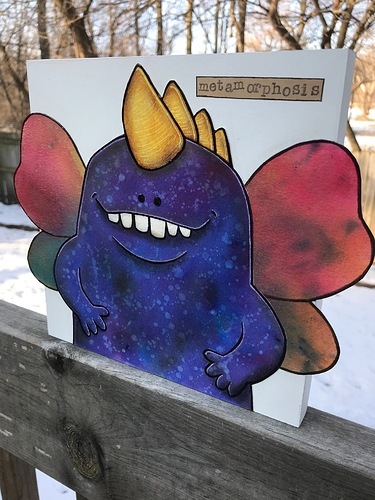 Detail shot!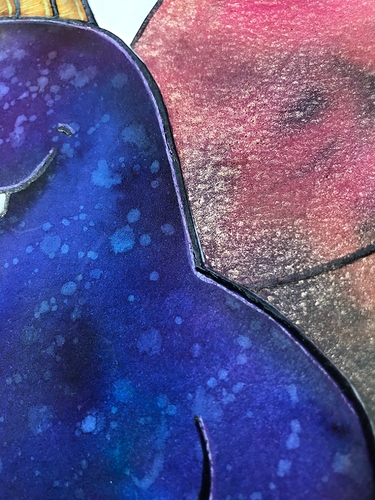 April 2020 is Monster Jam! Join in the fun to create monsters all month long!