Start with colored paper. The green is painted computer paper, the pinks and red are wrapping tissue. Color variations make more realistic flowers.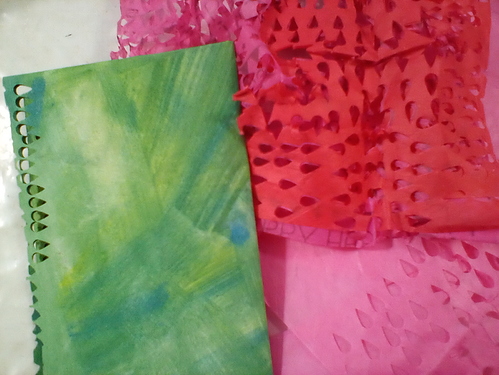 Punch out a LOT of pieces. Punch several layers at once, or the tissue will get stuck in the punch.
I used a teardrop shape punch; a plain dot works well for many kinds of flowers, leaves look better with a point, but you could punch dots and cut them in half. You can even buy a bag of tissue confetti and use that.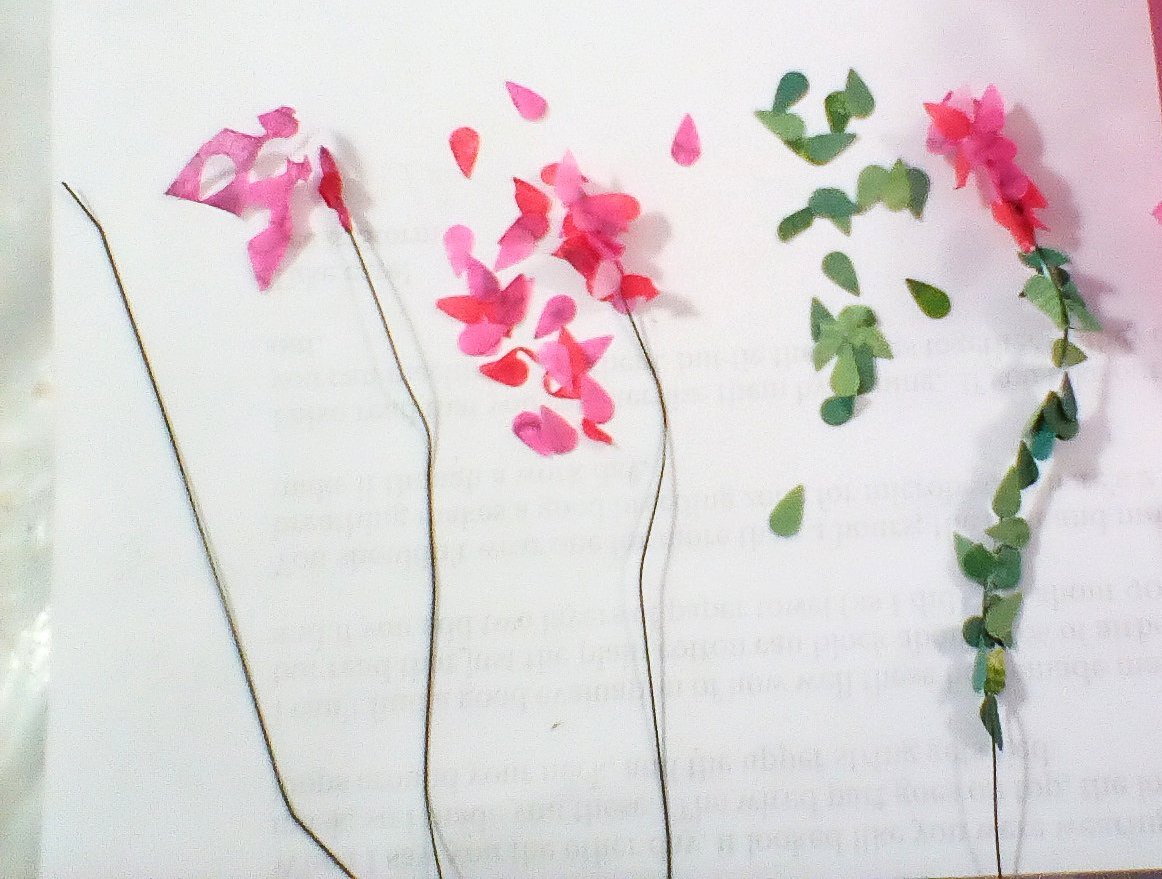 Cut a green wire (you could paint it).
Use a little glue to wrap 1/2" in tissue scrap.
Lightly coat the tissue end with glue and sprinkle with the punched tissue shapes. Let dry.
Spread a thin layer of glue on the stem and lightly sprinkle with green punched shapes.