I decided to do a mini version of my most recent project, a kitschy Valentine wreath.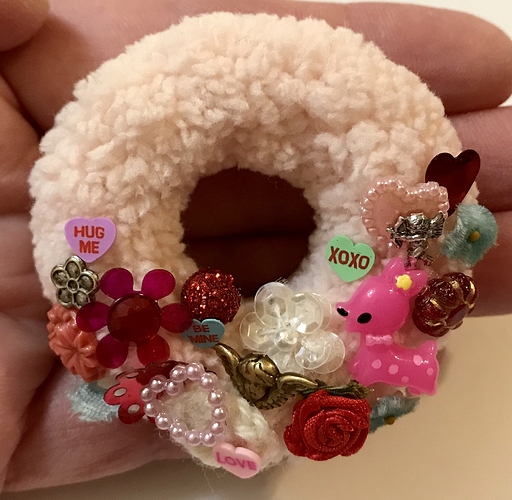 I think it is about 1:12 scale, but maybe not exactly that. This will give you some idea of scale: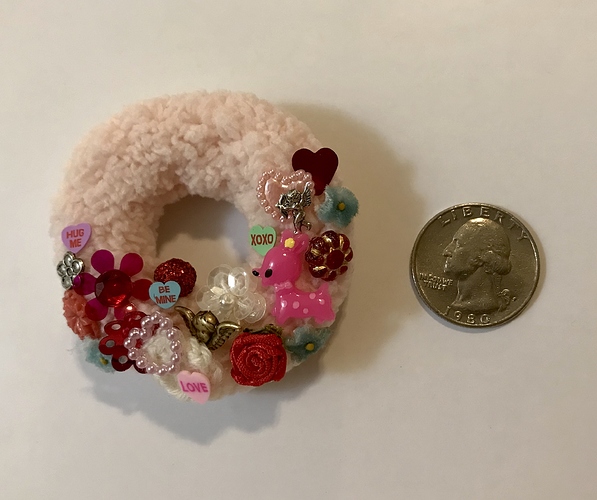 I don't think this is "art"… but it was fun to make! Would never have thought to give it a try, without the challenge to nudge me. Thanks!