I made this little mini quilt for @Lynx2Lancer as her main item for the Little Good Things (R2) swap. I've never done paper piecing before this so it was quite a learning experience! (I also have a lot to learn about working with seam bindings, lol).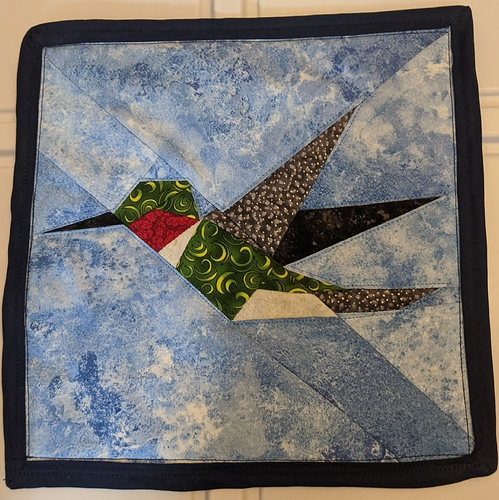 There was much seam-ripping and also some start over and re-doing, but I think the end result came out OK. It's a love/hate relationship - as much as I hate the nuances of paper piecing (figuring out angle pieces and sewing them on correctly to cover the area, argh!) I also really liked and enjoyed it as I figured things out.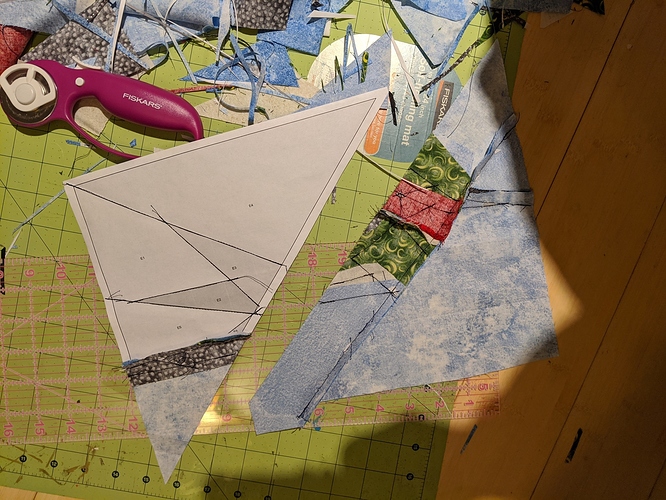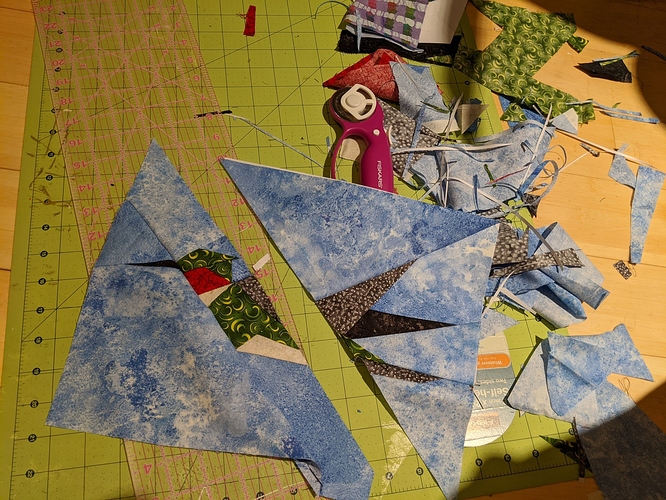 This is definitely something I will try again.
Paper piecing pattern is not my design- Designed by DJ Masters (Quilt Universe, available via their Etsy shop)