Made some miniatures yesterday, tin can from an old cardboard, wood crates, roses, baskets and books.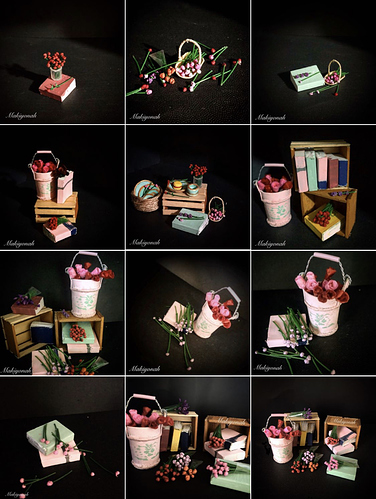 I am always amazed by people who can create such tiny things!
I love miniatures. You did a great job on them.
These are great!

Eep! They are terrific. Miniatures are amazing.
So much cute in such a tiny space!!
Thank you!
Thank you guys for the complement.



Love all your tiny little flowers! Well done.
So realistic! Nicely done.
I love the tiny flowers and books

They are so adorable, really makes me want to do more miniature work. I love the tulips and baskets

great job!
I love the bucket of flowers. It's so pretty and detailed. I am ALWAYS a suckers for a miniature book though. I love them and they are my favorites.
Welcome @Makiyonah! These are gorgeous, thanks so much for posting them!
Fabulous details! So cute!