I recently made these flower pots but missed posting them for the Miniaturize Your Craft challenge. I was on the fence about whether they really fit the prompt of the challenge, but I spend a LOT of my free time tending to my vast collection of houseplants and succulents, so it feels like a huge part of me and what I do.
They are made of polymer clay and have a whee drain hole. Here's my make shift garden bench (a 4" terracotta pot). This is real garden soil and babies from my Mother of Thousands plant: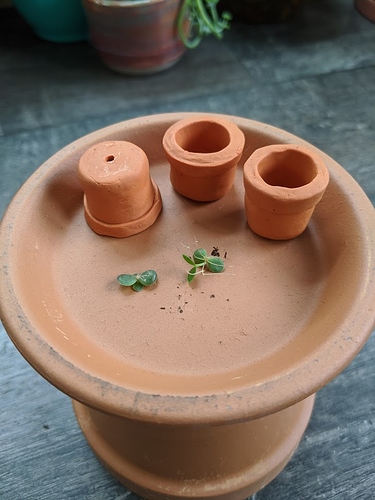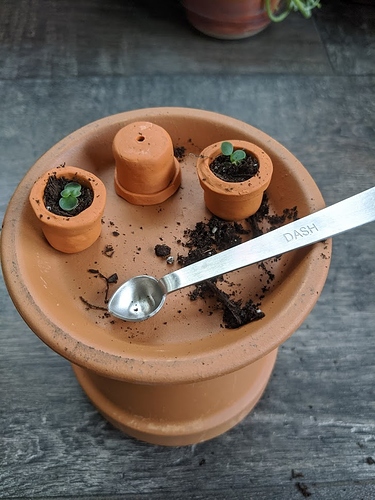 And now I'm going to leave them in my sunroom and see how they do! Hey… what's that coming? OH MY GOODNESS - NOOOOOOO!!!