I made these mitts last year. It's the second time I've used this free pattern, it's one of my favourites.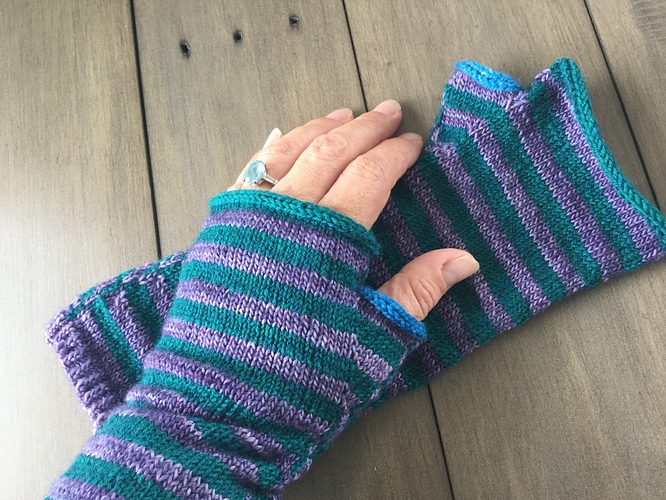 One feature I like is that instead of fiddling with jogging the stripes, the designer makes a feature contrast "seam" up the side - really easy and looks cool. You can see it better in the pics on the pattern page on ravelry.
It's also a good pattern for using up favourite scraps - I did a contrast bind off on the thumb, and other projects add contrast cuffs which look great. You can mix it up in all sorts of ways!