My brother lives in my parents' house now. He is really taking homeownership to heart, fixing the place up, keeping it clean, and even decorating way better than I would even do!
Both he and my sister are coaster freaks use coasters. Whenever I get a chance, I use some of my scraps to make a few of these and keep them handy for them to take home. My brother takes them every chance he gets…goodness knows what happens to them all…he says his drinking buddies take them for their girlfriends…sure…whatever…
This is my latest batch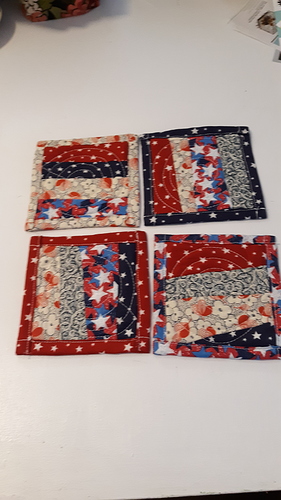 All bundled and ready to go to their new home…I will have to send them to him since we no longer live near each other!