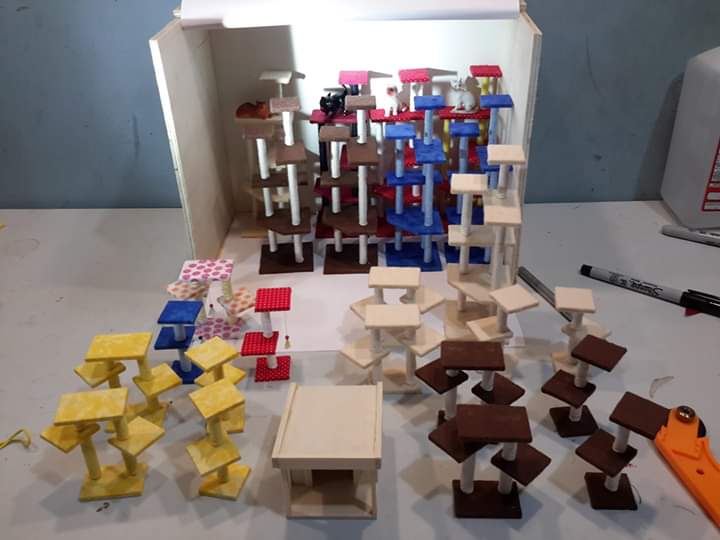 I've spent a lot of time into perfecting a kit that would make it easier for miniature enthusiasts to make their own cat trees. It turns out it's far more difficult than it first appears, heh. I still have the hideaway boxes and round platforms to work on, but I think I can simplify those, too.
What I did, is I used my small mini lathe I got and built a jig to be able to ensure I can drill the holes in the wood as precise as possible. Then I wrote up a manual with cloth patterns to help any one out that wants to make their own with their own cloth colors that they want.
Of course, I can't say "it's good enough" without actual attempting to make them myself, heh. So these were the last batch that I made from those kits, with a new model.
Anyhoo, I'm right now sitting on a few more cloth patterns for the hideaway boxes, but I need to perfect them before I can add them to my kits.