A project I made for myself to hold embroidery needles so they don't get mixed up with the others.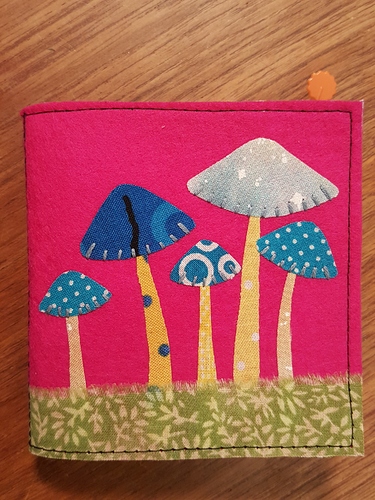 Wool felt with various bits of quilting fabric applied with stitch witchery (double sided fusible webbing) and stitches.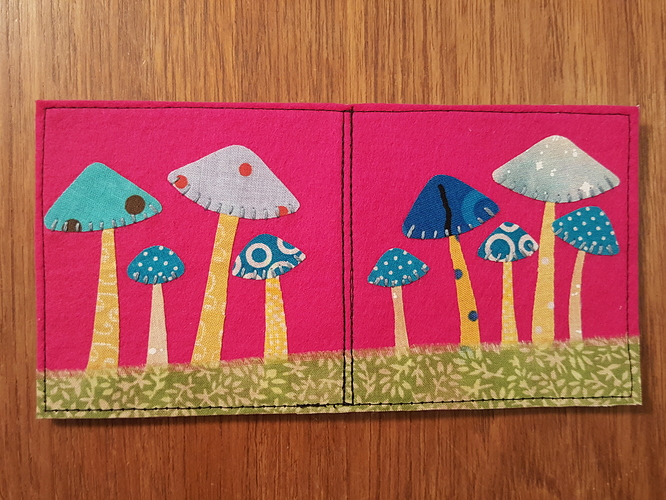 The inside is this adorable fabric. It isn't necessary but I wanted to cover up the threads from the front embellishment.