Fellow Lettuce-Crafters inspired me to seek out art experiences in my area. When I did, I was excited to find a workshop on Japanese Temari embroidery.
Here's my first project!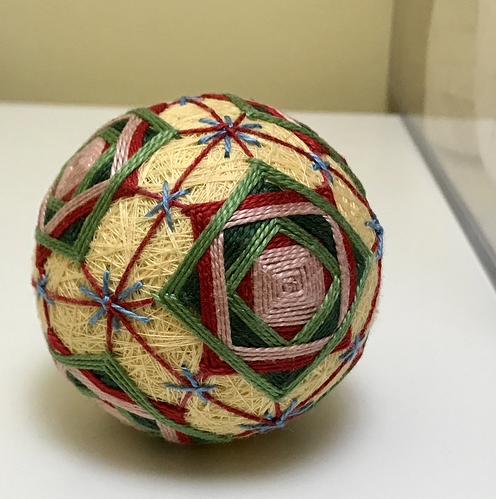 It's very wonky (strategically photographed to hide that

). But I'm still super proud of it, because it took me about 11 hours to make it and my needle-holding fingers are throbbing!!!
Next time, I'll have to be more patient with the measuring-and-math stage so it turns out more symmetrical.
A big thank you to @calluna for encouraging me!
Edited to add that these originated as kimono-recycling items; I thought that was very cool. Also, I think I'll give one of these to my Japanese MIL this coming Christmas.