After my bright red lumpy test run, I finally finished my second ever knitted baby sweater, and I think it came out nicer! The yarn is really pretty and soft, and the sweater is super stretchy because of the ribbing. I decided to make it a little bit bigger than the first one because newborns keep coming out bigger and bigger, and I don't know how big my friend's little Tomoe will be when he arrives! And on this sweater, I made way fewer mistakes than last time! Yay!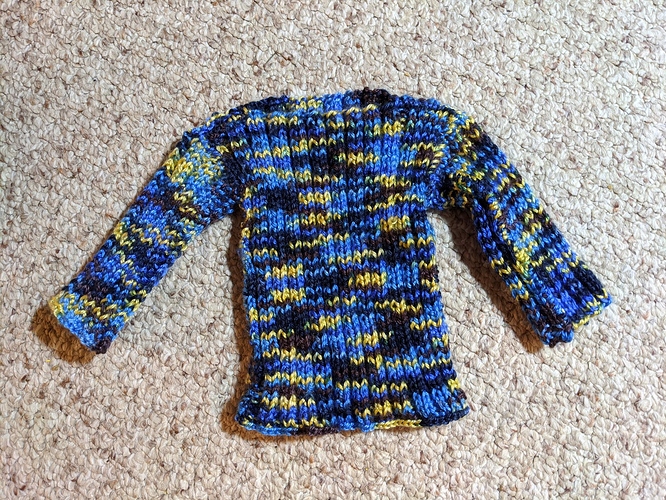 The original pattern my mom taught me for the newborn sized sweater, using worsted weight yarn and and size 9 needles, is:
knit 2, purl 2, knit 2, purl 2… etc, 40 stitches per row, 10 inches long x2
+
knit 2, purl 2, knit 2, purl 2… etc, 36 stitches per row, 6.5 inches long x2
Then sew together; the smaller rectangles are the sleeves and the bigger ones are the front and back of the sweater. Super simple!
For the one in this post, I did 48 stitches by 11 inches for the big ones, and 36 stitches by about 7 inches for the little ones.