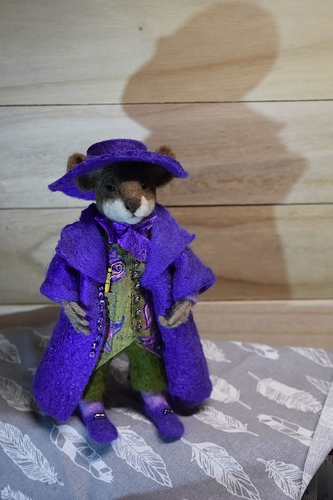 I had posted this mouse on the Reddit forum. I wasn't happy with the hat I had originally created for him so I made him a new hat.
The hat and coat are removable. The coat buttons up. The silk for the vest is left over from a dress I made in 1972.
Created eyelids for this mouse which seems to make him look a bit more serious than I would like. Partially I think that is the result of the size of the beads I used for the eyes. I've purchased some larger round beads so I will be able to test that theory some time in the future.