I used this free tutorial to make a set of pouches and a tissue cozy for @Kwality570 in an IYP (Invite Your Partner) swap at the old site. In return she made a "Be Good" monster for one of our naughty children, lol. I hope it will get shared here, it's really cute.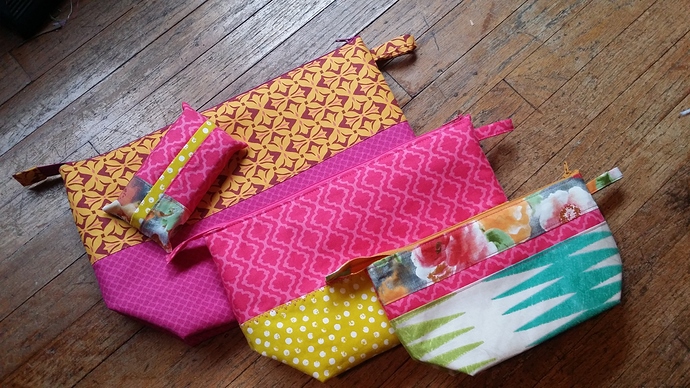 Her prefered colours were pretty different from my usual rainbow explosion & I wasn't sure my combos would work out but I ended up liking them in the end and so did she so hey, that's all good!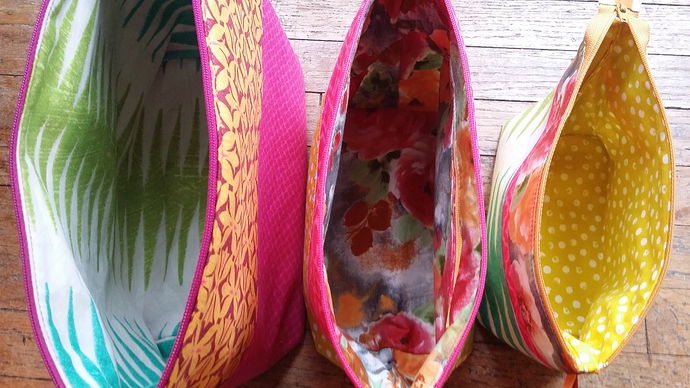 The tutorial is easy to follow, I recommend it.