Hiyas,
Next up in the covid isolation fabric stash sewathon, lol, a cute tank top made with fabric I've had for years and been waiting for the perfect project to use!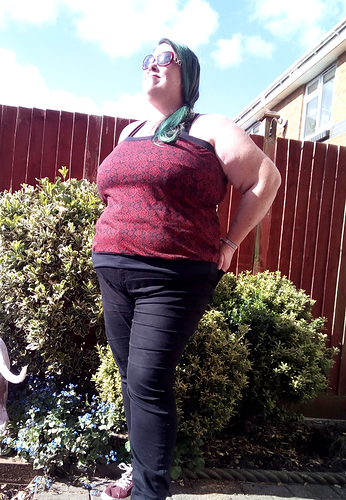 I picked this fabric because the pattern is called NSFW, and the pattern on this fabric looks like it's lovely bold roses… but actually there are rude words hidden in amongst them

I love the idea of wearing a top that has secret expletives hidden on it that 99% people I meet probably won't notice!
I won't post a close up tho to keep it clean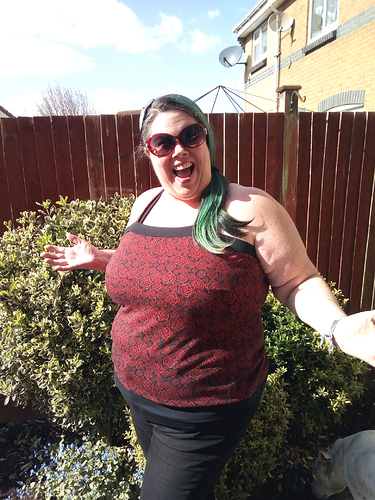 I also modded the pattern slightly so that I could have cross-over straps at the back since I always wear bras with cross-over back straps.
!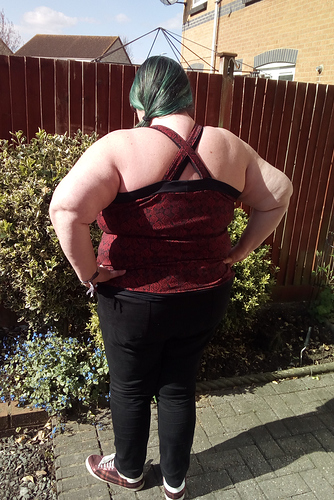 I think I might be making a few of these for summer, and I plan to add shelf bras also to make things more comfy, especially if we're still having to isolate when it gets nicer weather!!
NSFW top pattern link (affiliate link)
(WARNING: the pattern contains expletives as it was released for April Fool's Day, but there is a censored version included too)
For the life of me I can't find where I got the fabric, it was a custom fabric I got on a facebook group a few years back.
Hope you like it!


Loops xx