Hi you crafty bunch!
Next up in the covid isolation fabric stash sewathon!!
Oh my… so I don't usually make woven stuff as I find it really hard to make and wear non-stretch stuff due to my plus size, there's a lot more … body movement, buuuuuut I fell in love with this yellow plaid fabric so I figured I'd give it a try! Plus I did make a couple of muslin trials first to make sure I could get the right waist fit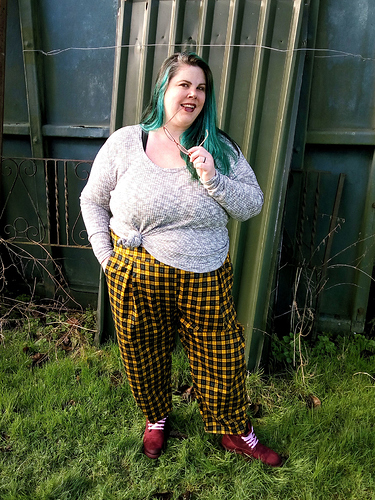 Hubby says the fabric makes me look like Rupert (English comic strip character originally from the 20s)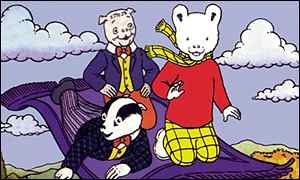 Hubby also says that I have resting "smelled a fart" face… I can see what he means in this photo…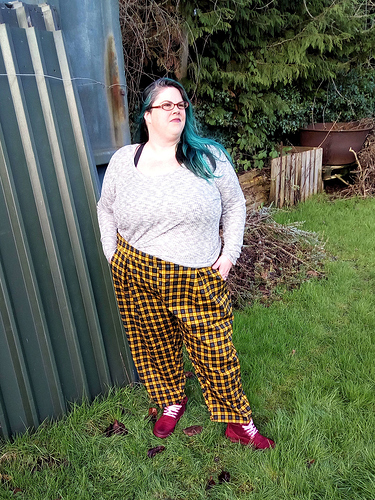 Anyways, surprisingly they came out really comfortable for a woven non-stretch waistband so I'm really pleased, and with the pleats etc there's plenty of room for movement too. I used a really nice chunky silver zip with big O-ring pull, but you can't reeeeally see it from the photo unfortunately.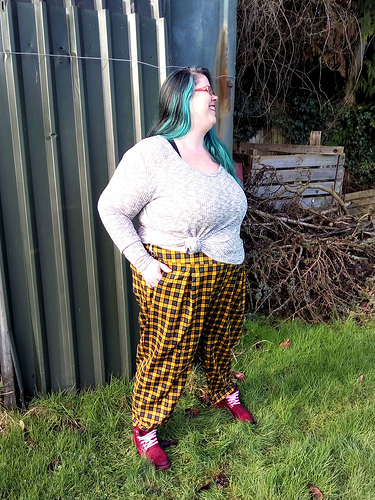 Everlong pants pattern (affiliate link) by George and Ginger

Plaid twill fabric was from eBay and I've just noticed that have the same in a cute pink colour too… ooooooh!!!
Hope you like it!


Loops xx