I had a hard time containing my excitement when I was formally asked to become a part of the Mod Squad here
So much so that I felt like I had to memorialize it via tattoo (done a few months ago of course)! The design is hand drawn by moi. But a little more on theme…all the better to manage all the vermin that seem to be popping up around here.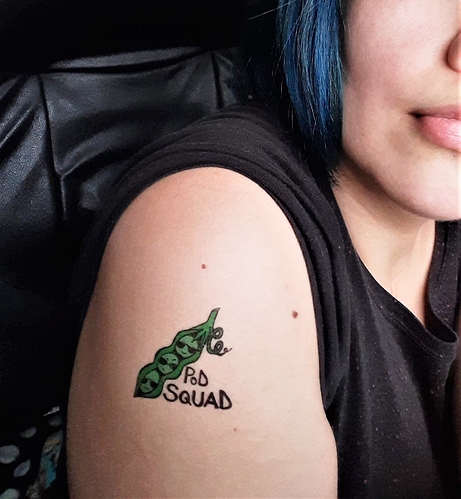 I think maybe a few others followed suit…Where's my Pods at?
@sweets4ever @kittykill @alteredmommy @loves2experiment @meleriffic @MissingWillow @MistressJennie @PerfectlyBohemian @lindyv321 @racky @pottermouth @TheMistressT