Carson Ellis (the awesome author-illustrator) does weekly drawing prompts called Transmundane Tuesdays on Instagram. Today was #amphibiousinbuckledshoeswithacat, so I did my daughter raiding the dressing up box.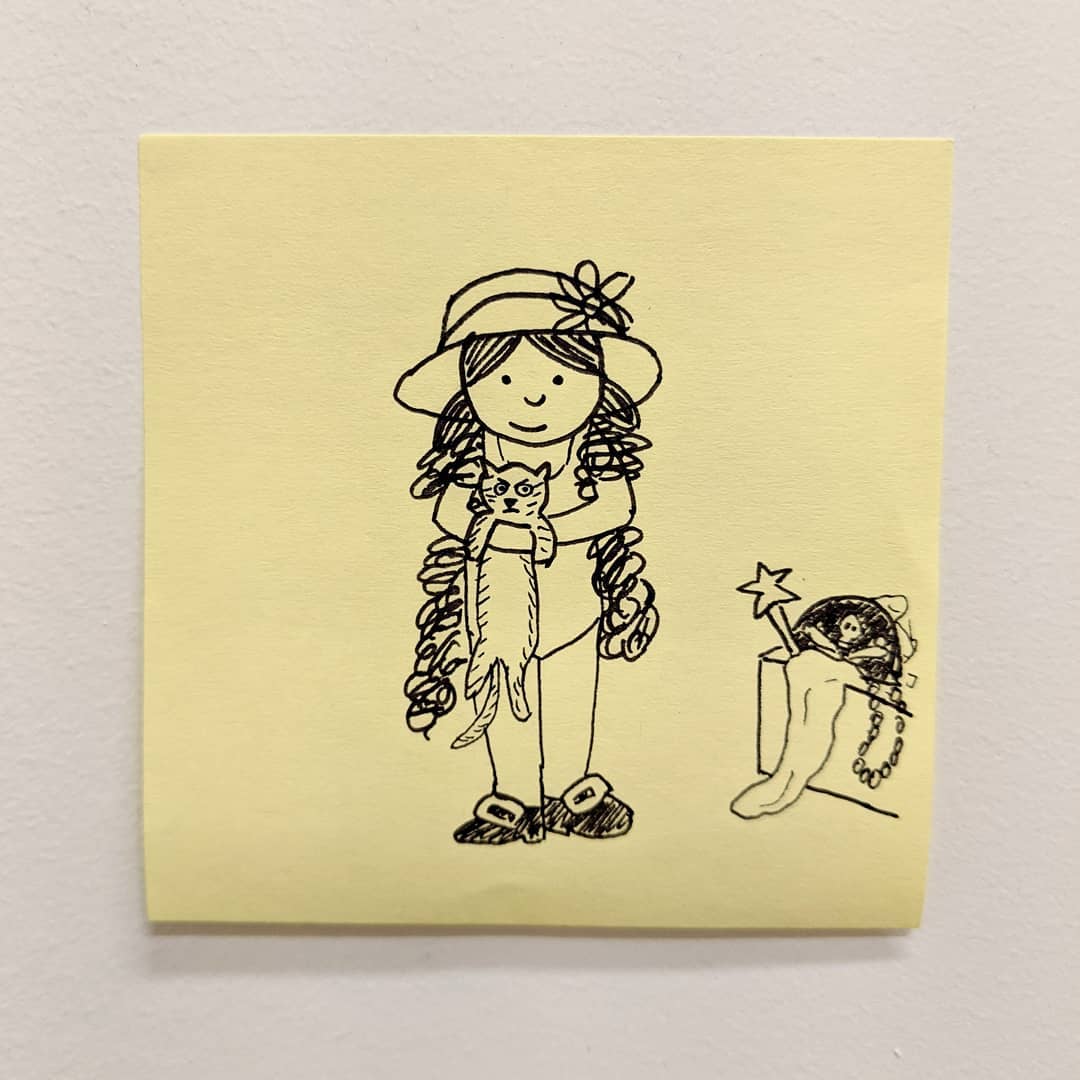 Some people spend days on their posts and the work is stunning, but I decided that my ones would be the first thought that popped into my head and using just the office supplies at my desk. Some turn out better than others, but it's a great motivational tool for me to do at least something every week. Actually, it makes me do two things each week, as I don't like having two post it notes in a row on my IG page

Anyone else taking part?