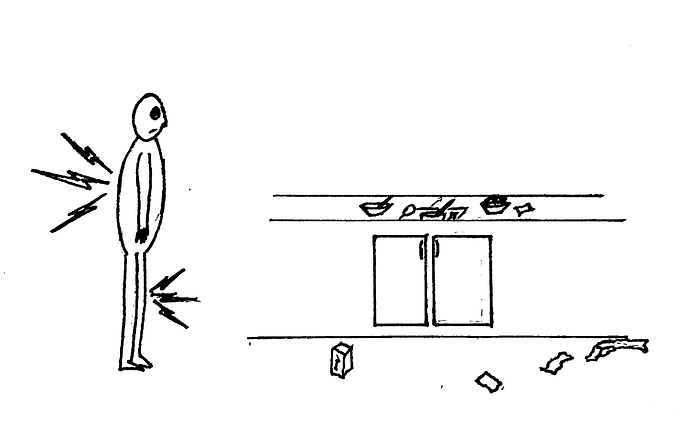 Running out of my last two weeks of prepping, so I'm working on my next list…And I think I'll utilize this as a way of showing what I do to prepare.
First, I don't have a job, so fortunately (or unfortunately depending on how one looks at it) I'm able to allocate my time, energy, and strength a lot better. It's still not really any easier, but at least "working" can't make it worse, HAH!
Alrighty, lets get this under way. For these two weeks I'm going to be lazy. Most of the food will be easy, with a few very very difficult things thrown in.
My shopping list
2 jars of marinara
a block of medium cheddar (Great Value brand is the cheapest and is actually pretty darn good).
salted cream butter (Again Great Value brand, it has a pretty long fridge life, and it's ok for the price).
3 15 oz can's tomato sauce
a stick of pepperoni
velveeta
2 loafs of bread
red potatoes
2 medium frozen lazagnas
2 packages hot dog buns
2 large cans of chili for the hot dogs.
5 packages worth of beef hot dogs (Has to be beef as for some odd reason my body hates the other kinds).
What I'll do with this are as follows, and when I make them depends on how I feel. So my meal prepping involves what I feel like making, heh.
Chili dogs (Now I make a fabulous chili, but to hell with that much work. I'm going to use Wolf brand chili).
When I feel up to it and get out my run down mixer, I'll make several batches of pretzel dough and make pigs in the blankets, and a stromboli (This is one I made 2 years ago.
beef stews.
Spaghetti, or some other kind of pasta.
Frozen lasagnas.
Grilled cheese sandwiches.
And anything else I can think of.
Now since I eat a lot (more than my entire family combined, O_o), this won't last as long as I'd like, but it will definitely be at least a week and a half. If I'm lucky, two weeks.
[After reading through this…I just don't like it…Meh, oh well. My brain ain't all there, so I'm not going to worry about it. I'll touch it up later…I hope,

].