We have a couple of gift card gifts to give in the next couple months, including in a couple of weeks, so I went ahead and made a couple of these while I was at it.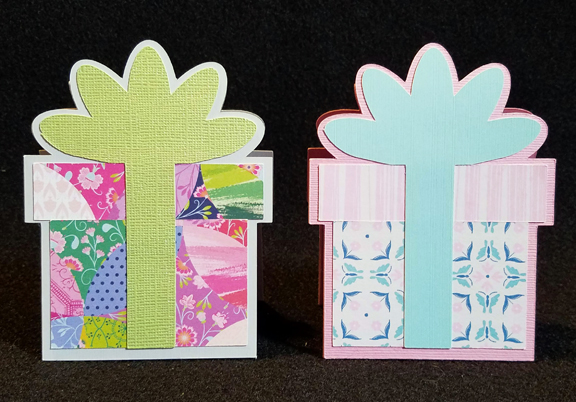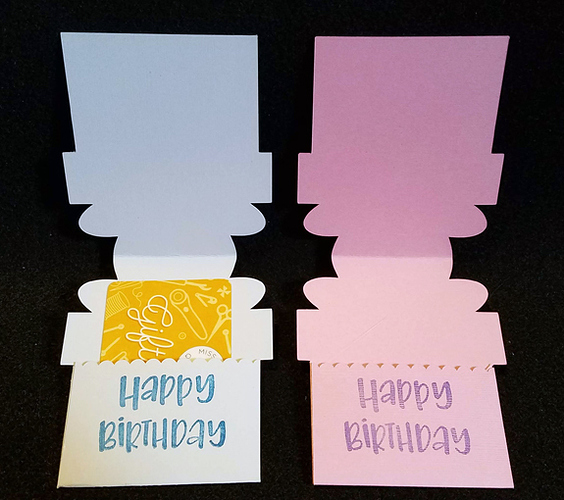 I used my Cricut Explore to cut the files which I got from Lori Whitlock's site. It's listed as a Christmas theme, but all I had to do was change my paper selection to make it for birthdays. I think I'll end up getting quite a bit of use from this file because of this versatility.
Here is where I'd put my "classic"

putting-it-in-the-envelope shot, but this file didn't come with one. I have envelope on hand that work, but will probably buy or make cards and just put them in there.