We wanted to make some pizza but the recipes online all have the yeast in weight measure or packets, argh! I baked a great deal of bread and bought yeast in enormous bags so I have a large jar in the freezer. I don't want to weigh things, I'm just not that sort of Baker!
This recipe is quick, no yeast, baking powder instead. But I don't recommend it because wot a pain rolling it out.
I do recommend eating it though because YUM!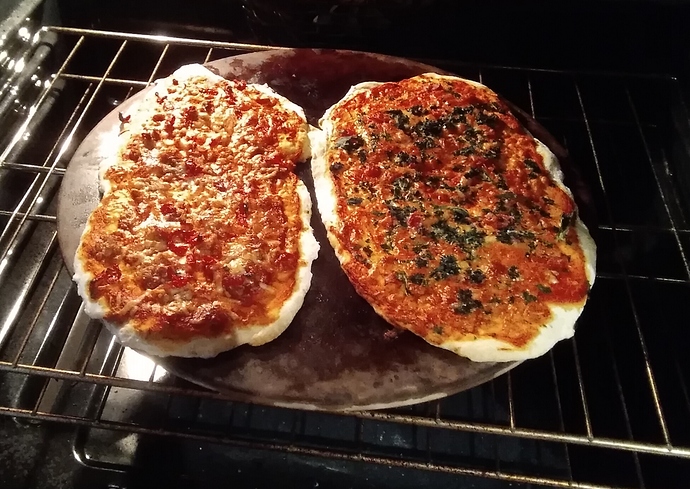 That may have been our toppings however.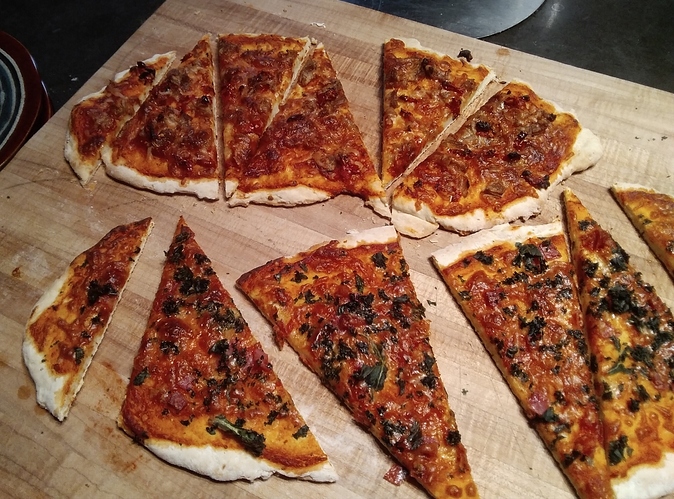 Caramelized onion, our dehydrated tomatoes (soaked in warm water for a couple minutes), cheese on one, the other had cheese, kale & salami. The dough is a bit like a cracker so I will bake some up plain as actual crackers & figure out the yeast for next time.