A friend wanted a copy of my plague doctor so I decided to do it in paint because I am NOT embroidering that again. Lol.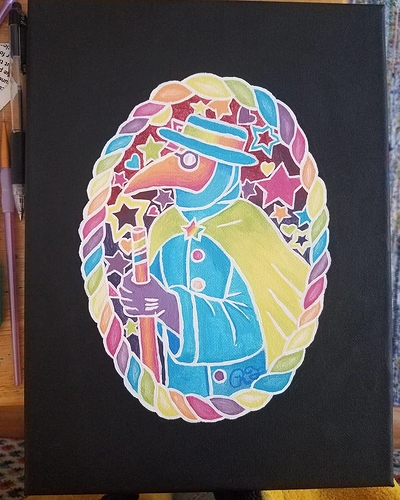 I haven't simply painted in a while so this was fun and I didn't really have to think: just color in the lines.
Here's a side-by-side since I was asked.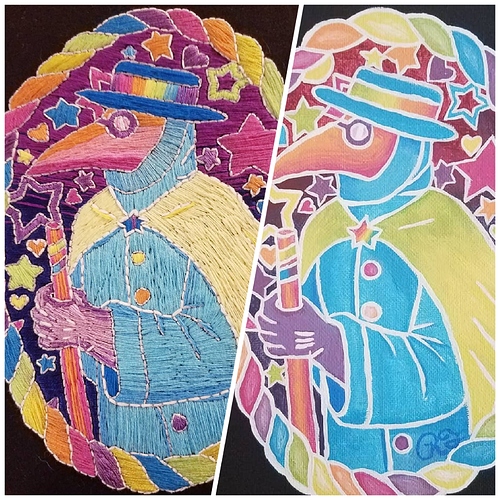 Thanks for looking!