Most times when I go to the salvage yard they have old wooden cutlery boxes. From when people had silverware "for best".
Being a sucker for a wooden box, I picked up this one. It was plain wood with a moulded plastic insert to hold knives and forks etc.
I ripped out the plastic liner added in a few panel pins to stabilise the base that was coming off. Then gave it a couple of coats of white paint.
I used spray glue and a bit of futzing to line it and add the fabric to the top. The green lining is a piece of vintage woollen blanket that i dyed years ago. These blankets were the standard bed covering in the days before duvets.
The fabric for the top, I bought in Joanne's when we were in the US in 2017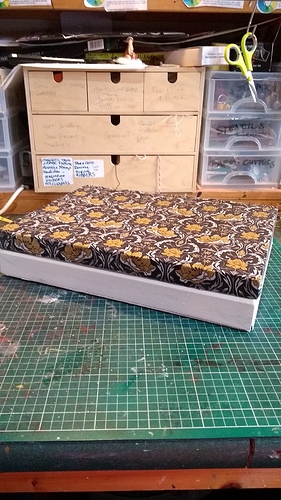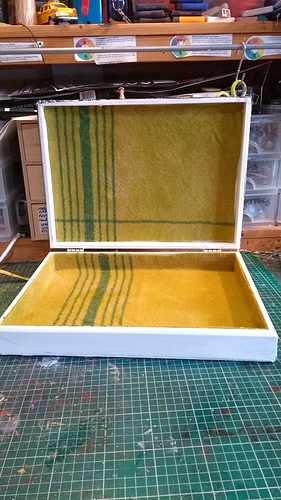 I'm not sure what I'll use it to store yet, but it'll be a nice addition to my craftroom shelves.