I had reason to send a special thank you card, so I made this red rose. I made it a little less formal with the turquoise and red striped background and am rather smitten with the combo.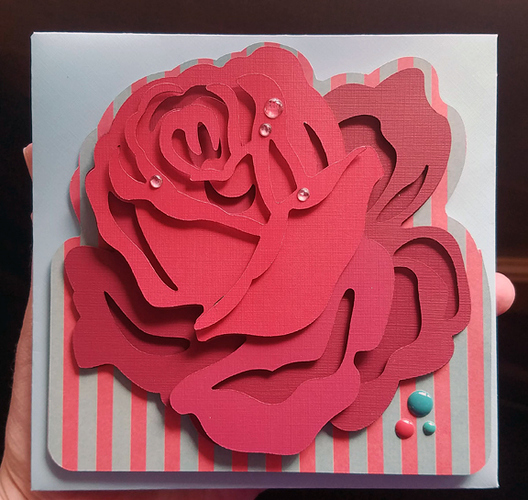 This was especially fun because it was my first attempt at resizing a whole bunch of individual files in order to resize the finished project and it worked! The one other time I made this card it was so big that it cost a small fortune to mail. D'oh!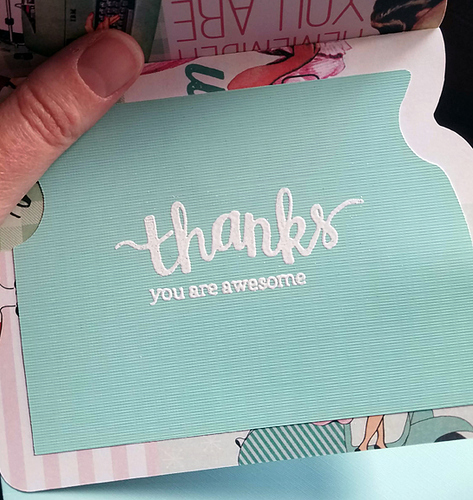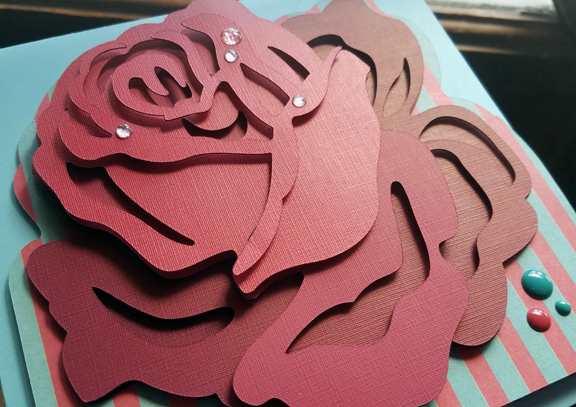 The sliding into the envelope shot!