Here is my attempt at a bangle. I really like this mold as it leaves it nice and shiny with no polishing needed. The stars did sink so I'll be trying the tape trick with the next one. There is some shimmer in it but I think it's a bit hard to see (you mostly see the tiny bubbles).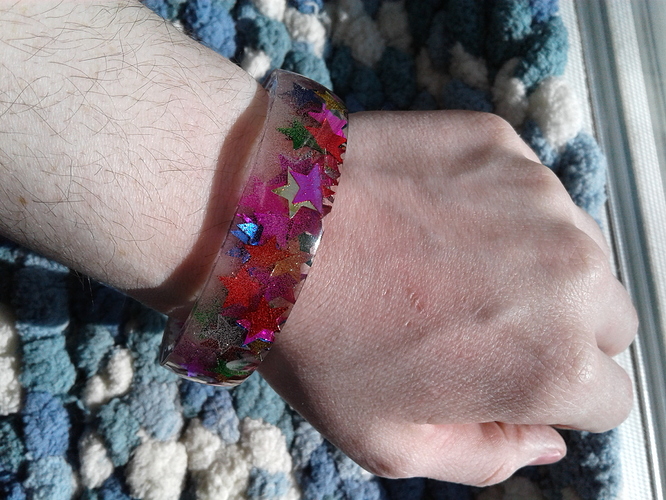 These will be pendants.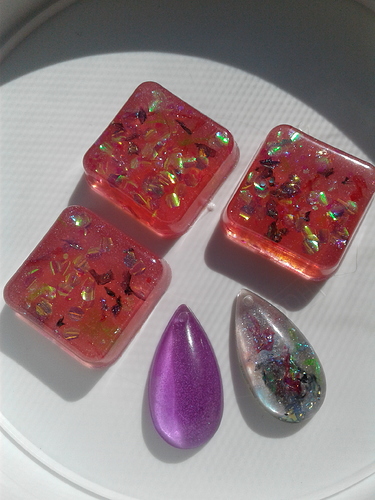 Then for fun I made these gems. Unfortunately for these, it's impossible to pop the bubbles as it's an enclosed mold (and this resin is filled with tiny bubbles no matter what. I'll be switching to another once what I have runs out).