I have had the urge to bake and finally decided to satisfy that urge with a lemon cheesecake. YUM!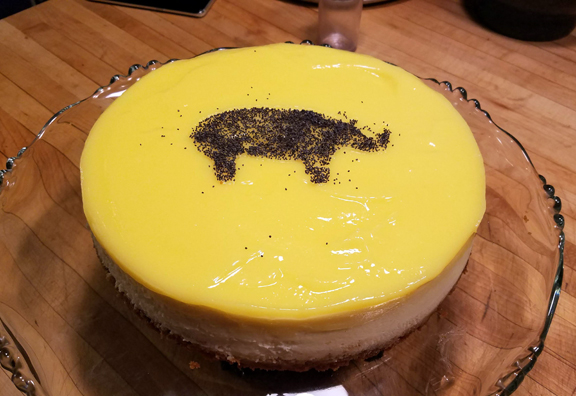 Of course, I couldn't leave the top plain, so I searched in my disturbingly large cookie cutter stash for something "appropriate" to use as a stencil of sorts for the application of poppyseeds. After quite a bit of digging and comtemplation, I realized that rhinos are never inappropriate!
The recipe is from The Cook's Illustrated Baking Book. The crust is made with animal crackers vs. graham and the topping his homemade lemon curd.