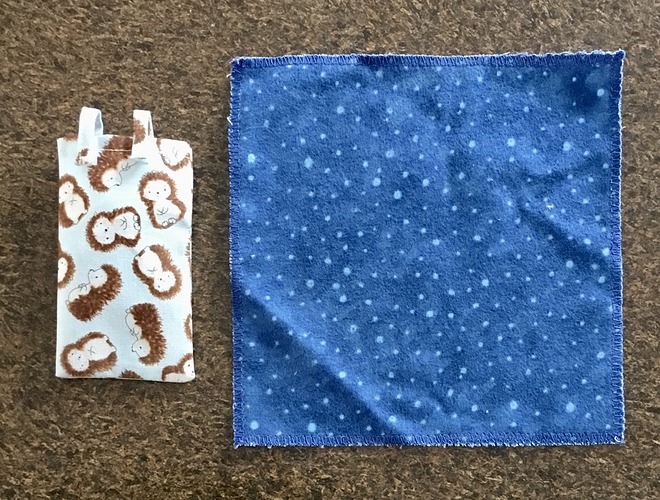 The swaddling blanket is 7" square and the sleep sack is 4" long. That's at least 1:6 scale or smaller and it's for a rubber chicken …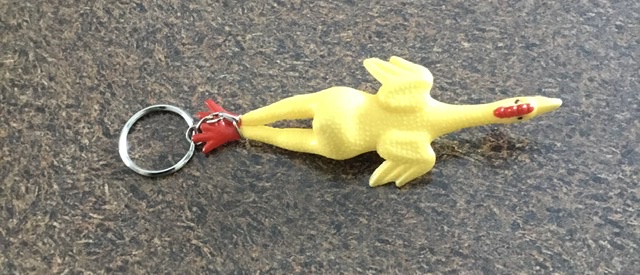 For 15+ years my hubby and I have been exchanging a rubber chicken with friends. It started when I took it to a Christmas gift exchange and our friend Bruce got it. He slipped it into my coat pocket that night and I discovered it two days later. I returned it to his coat pocket a few weeks later at church and the fun began. Sometimes there has been over a year between exchanges. It's been mailed from many destinations, hidden inside caramel corn, wrapped inside other gifts and once, I froze it in a block of ice and had our friend's daughter stick it in their freezer.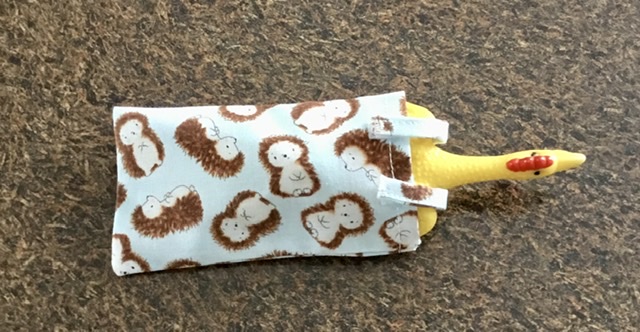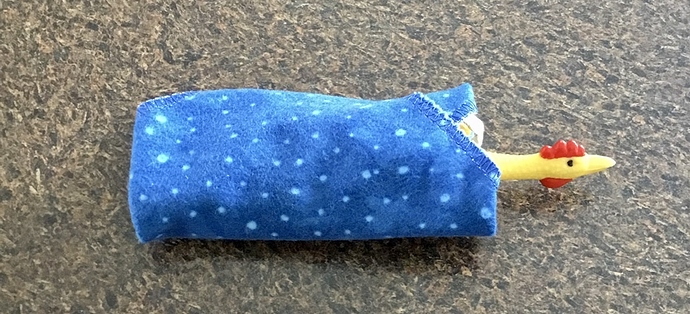 Our friends became grandparents recently so we decided it was time for the chicken to go back to them. My generation used blankets to swaddle our babies but this generation mainly uses sleep sacks so I made both for the chicken.