Today I thought I'd show the versatility of one of my favorite glazes. Glazes respond so differently depending on where they're applied and how they're fired. These three pieces show the same glaze on different clay bodies and kiln processes.
Left: dark brown clay, electric kiln
Middle: standard brown clay, gas kiln (reduction firing)
Right: buff clay, electric kiln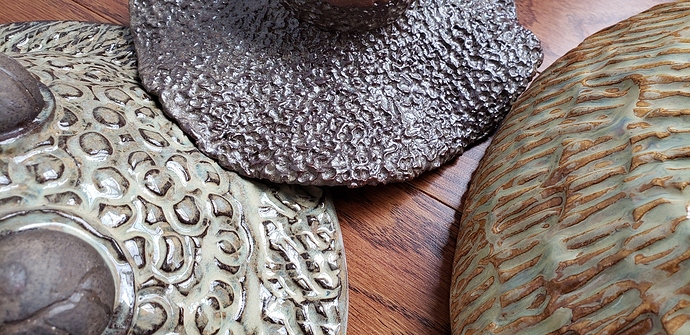 This glaze just loves textures, so I love this glaze.