My friend is a nun. She saw that I have been making temari balls and asked me to make her one.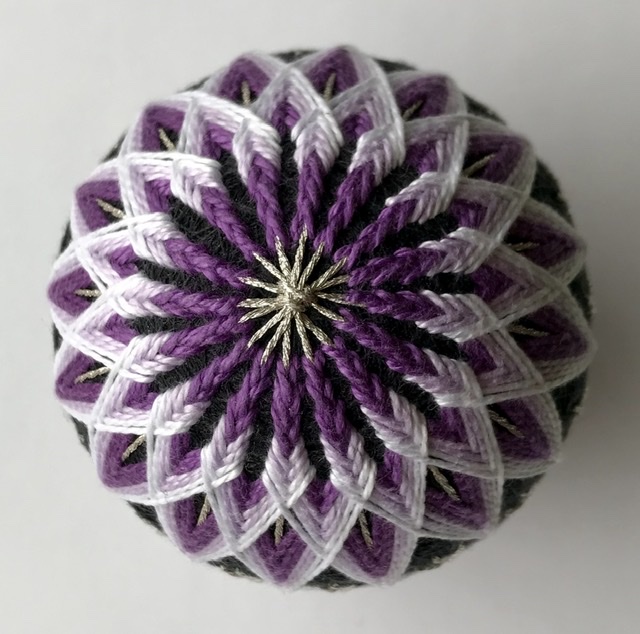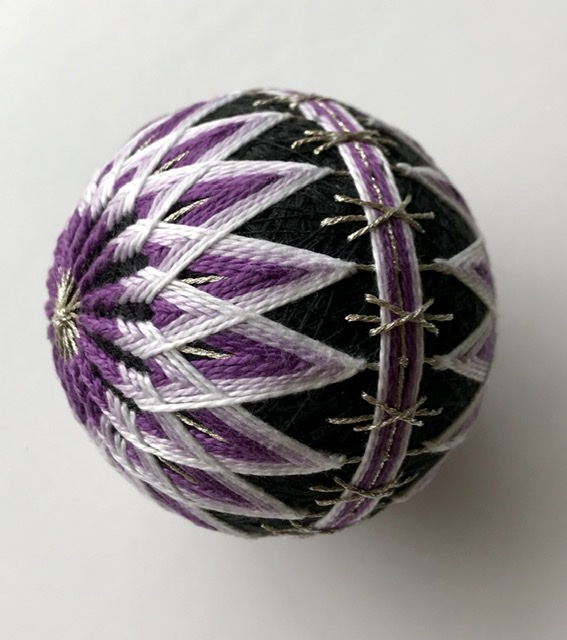 The design is a traditional one, called Kiku, I think.
This Temari ball is scented with Japanese bath salts, which are sprinkled through the inner layers. It can be used as a closet freshener or sachet for a drawer.
My son and I like the scent, but my husband thinks it is awful! He would not stay in the same room with me when I was making it. Hope my friend will find it pleasant, but I'm a bit worried about it.