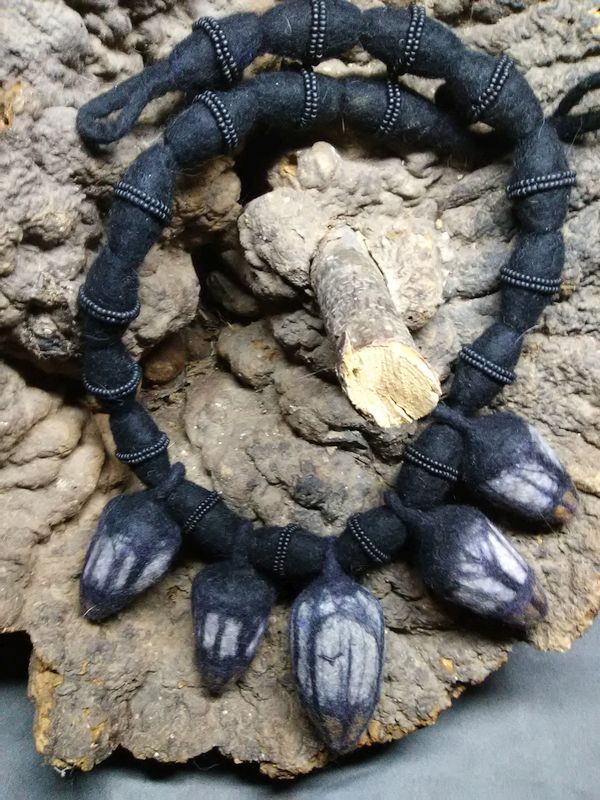 This photo shows off the beads better than the following photo: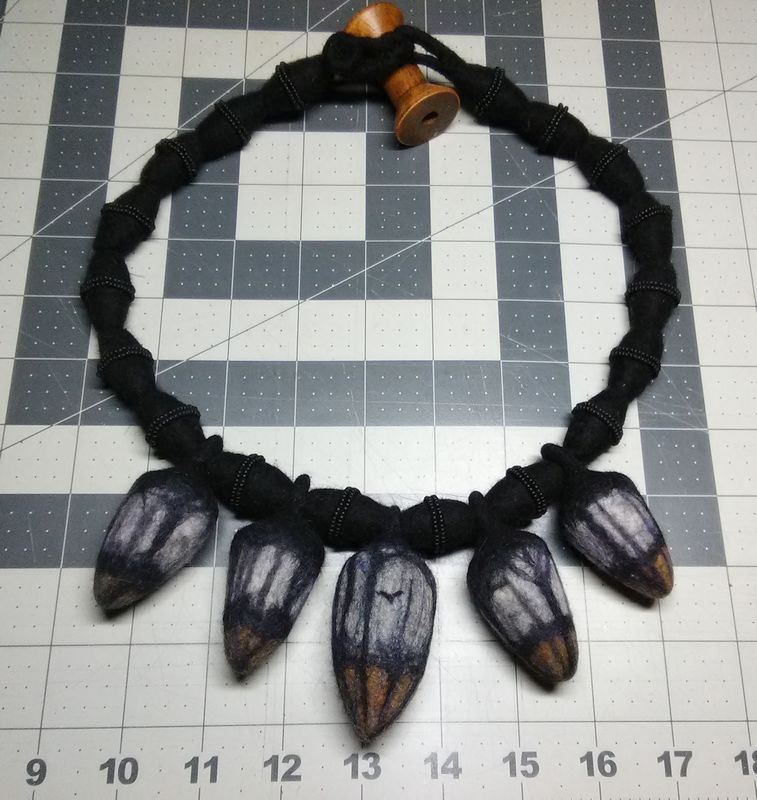 Which gives a better sense of size. One of these days I will replace my half mannequin and will be able to get photos that will show how the necklace would drape.
Lots of work to put this all together. I'm pleased with the outcome.