Decided to finish off my random experiment. I may even wear this one!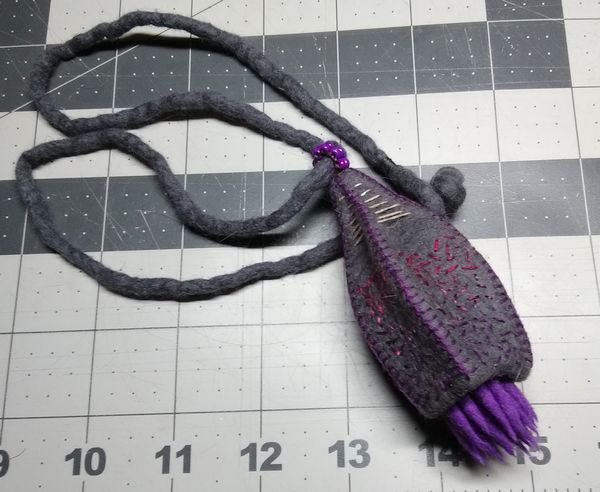 What a lovely jellyfishish necklace! Your stitch work is wonderful and I love the purple and charcoal combination you chose.
(Okay, yes, I had to google it lol)
I think this is one of my favorites so far!! Love the color. It reminds me of the Pandora plants from Avatar! So gorgeous.
Pretty darn cool!!! Hope you do wear it.
I had to Google it too!! lol!!
Oooh, that is super cool!! Love the colours too!
So interesting

I always loved the look of those strange pod looking pendants

Love the stitching on the sides, going from purple to pinkish

I hope you do wear it!!



Man now this is some jewelry I would wear! So cool!
It's possible you might like the artist corpulence_drip on instagram
This is so beautiful. And I LOVE your color palette.
So cool!!! I hope you wear it everywhere!
I couldn't wear that. Because it would be impossible to keep my hands off of it! It must feel amazing to touch, it's just the coolest thing ever.
So pretty! A beautiful piece of wearable art.