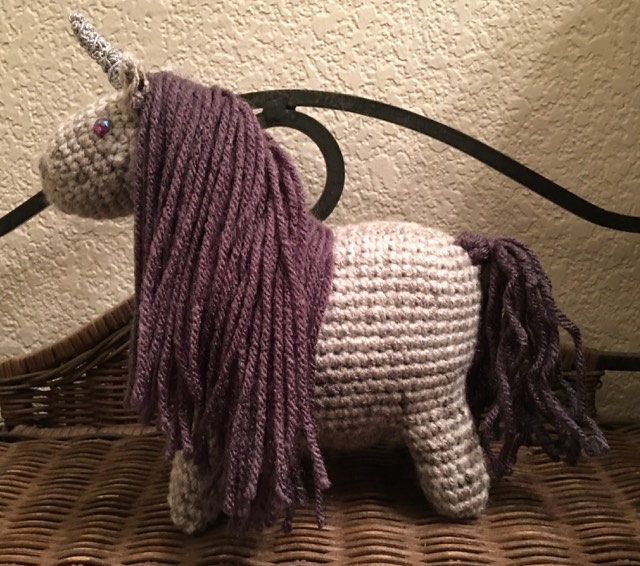 I finished the unicorn for my friend. The description given in the book is that he is mottled grey with dark grey hair and purple eyes. His horn is metallic and razor sharp.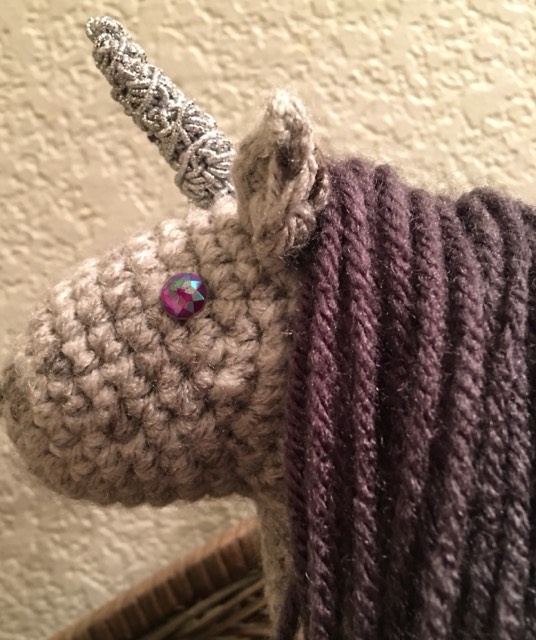 I used Red Heart Super Saver in Soapstone for the main body. The tail and mane are charcoal grey, but try I as might, it kept appearing purple in the photo. I found some silver ribbon that I used for the horn. It was a bit of a pain to work with, but totally worth it. I wrapped it with another strand of the ribbon to give it a spiral look. The eyes are purple rhinestones. I used a dab of E6000 to glue them on.
She hasn't seen Sebastian yet. I will get him shipped off on Friday. I can't wait for her to see him!