Inspired by an Art Journal page I had made, I decided to make a bunch of Art Cards.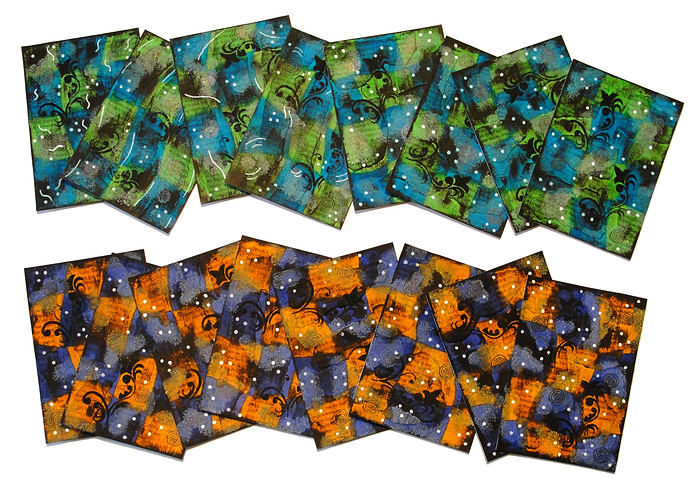 They are single cards, made out of leftover pieces of sturdy card stock, might even be poster board, that we got for free from a local printer.
Materials I used: torn book pages, ecoline (ink), acrylic paint, stamping ink, fine liner and white paint pen.
I hope you like them.
Here's a link to the Art Journal page I mentioned: Show us your Art Journal pages