I've been baking sourdough since last March, and though there have been highs and deep, deep lows… I think I've found a groove that works for me.
Here is my very first attempt: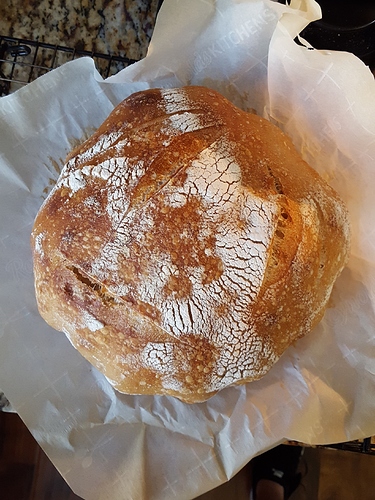 It was flat, the crust was too thick to enjoy, but it was gummy and chewy and soft inside, which is what I love about sourdough.
Here is my latest, from yesterday: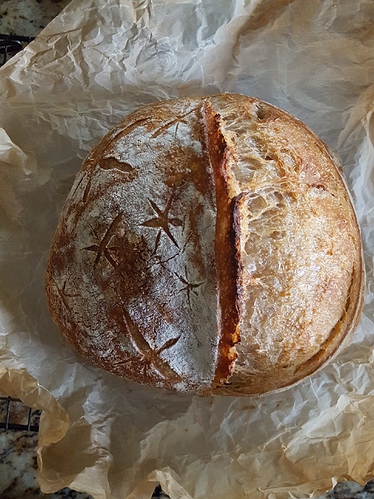 It has a couple bigger air pockets, bit it's fluffy, soft, gummy in the best way, and the crust is crispy but not break-your-teeth hard.
I know the bird's eye view isn't the best for comparison, but trust me when I say the first one felt like a hockey puck.

As for tips?
Read, read, read. Read until you think you understand, then maybe once more before jumping in.
Instagram and YouTube have tons of videos.
Try different recipes and different hydrations. (I have personally had better success with higher hydration.)
And for the love of all that is bread, get yourself a bread knife! I was using my sister's serrated knife (my better-quality knives are in storage ), wondering why my bread wasn't slicing like all the instagram videos, when it suddenly hit me. They're probably using better knives.
Keep baking. So this one didn't work out? Your next one will undoubtedly turn out better.
Okay, one last question. How do you like to enjoy sourdough?
I used to only put a little butter on it. Then I used it for an egg salad sandwich (heaven, honestly). Then I offered a slice to my sister's boyfriend, and he asked if we had any honey. Which I thought sounded disgusting. Then I thought more about it. Then I tried it.