I did these sharks for a personal swap and took way too long to do them. I got distracted with the new site and projects. But, I finally pulled it together and got these done over the weekend.
Sharks were a little harder to draw than I thought. I hope my swap partner enjoys them.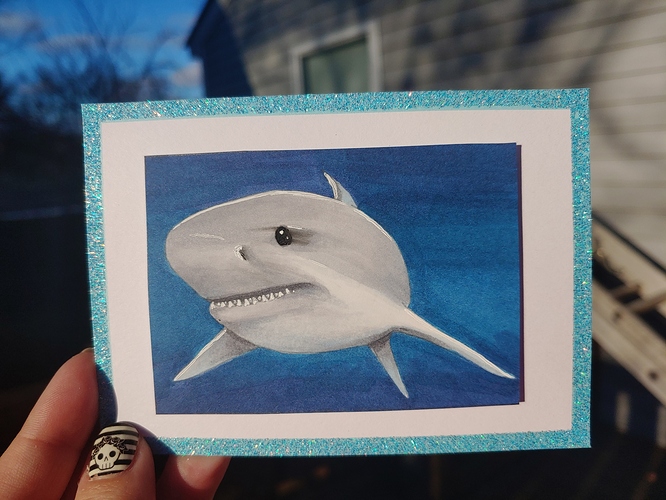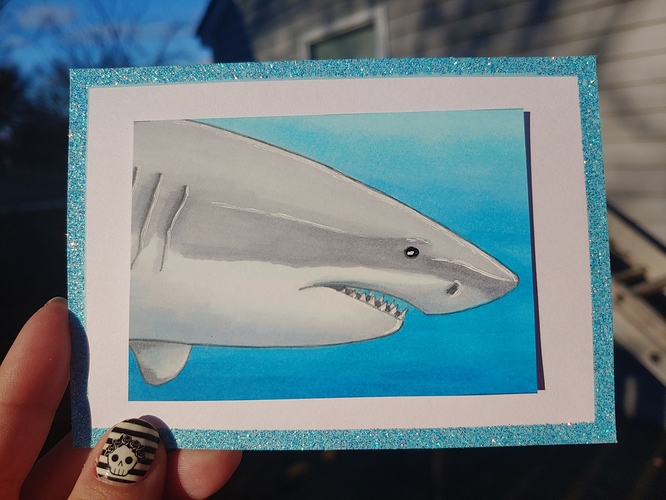 Oh! Almost forgot. These were done with Copic markers, Bristol board, and white gel pen.
Thanks for checking them out!