Wearing this at work today. It's totally inappropriate for my office, but I just finished it last night and my knitting group meets this evening: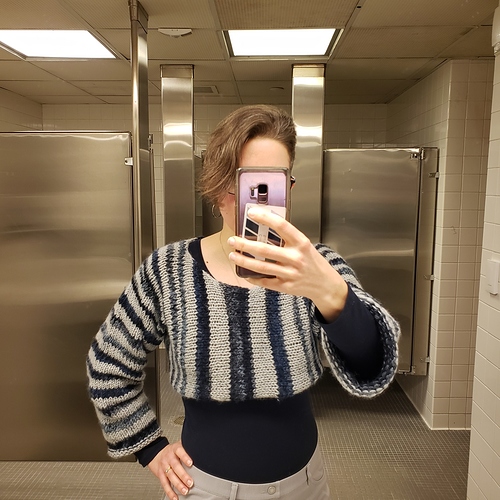 It used to be this shawl, which I crocheted in 2011 and wore maybe 3 times. It was made of Lana Gatto Germania (which I believe is discontinued):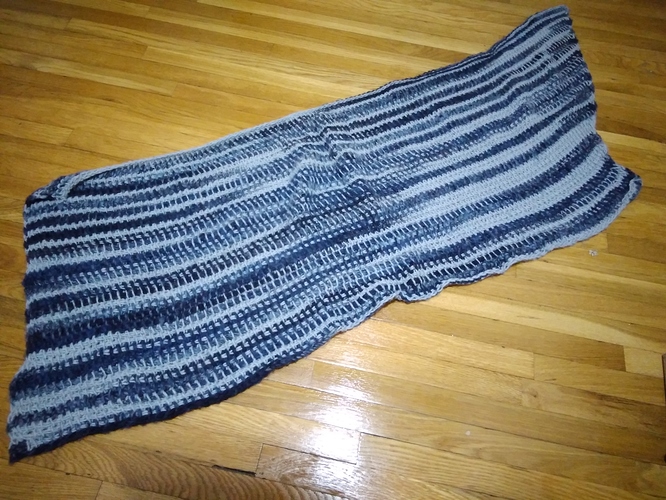 It wasn't the most fun yarn to frog, but the end result was not bad. I find it easiest, once I've freed the bind-off end, to tie that to one arm of my swift and wind on there as I pull out the yarn. This shed a lot of floof, and there were still some stray ones which I tried to pick out while knitting. I still have about 2½ of these skeins left, so I have to think of something to do with them. Maybe a matching cowl? The sweater is nice and soft and cozy.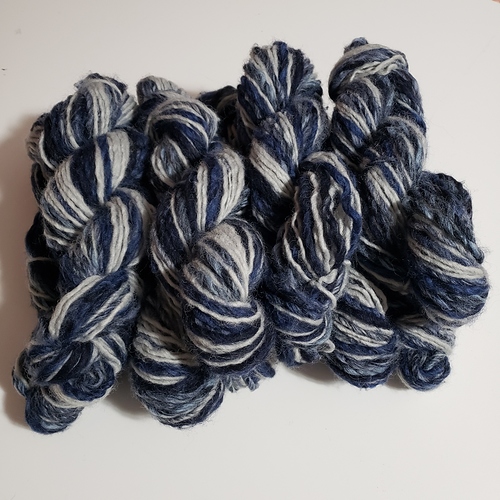 I used a Knitty pattern by Amy Palmer called Ceibo, but I didn't follow it exactly. My sleeves are longer and wider, and my neckline is a little rounder. (I also reinforced the shoulders and back neck with crocheted slip stitch.) It was a fun and easy knit, and the construction is very clever. It does look a little confusing at first, but if you just take it step by step, it works out fine. I would knit this again if I could come up with an excuse for having two half-sweaters!