I used the Elizabeth Hartman Sleepy Sloth pattern to make my sister a 20" quilted pillow for her birthday. She loves sloths and I love these patterns!

I quilted the front and back pieces on my long arm.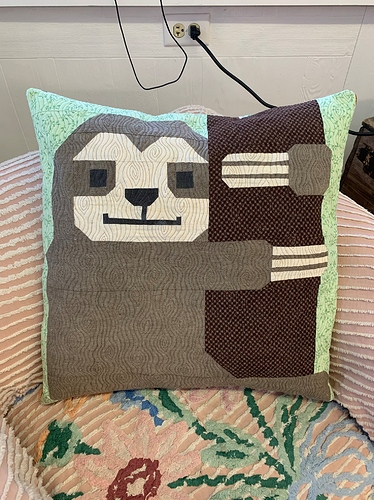 The back is envelope style so you can easily take the pillow out if need be. It is some super cute sloth flannel I found at Joann's ages ago.