Made for friends.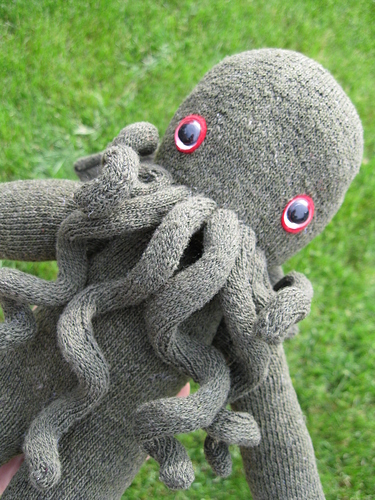 The tentacles have pipecleaner inside for posability. I didn't have red safety eyes but I did have clear and red felt. I think they add depth, it's like gazing into the firey soul of evil, Mwah ha ha!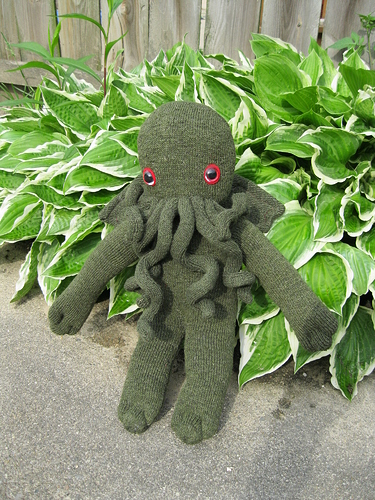 Wings so he can fly into your nightmares!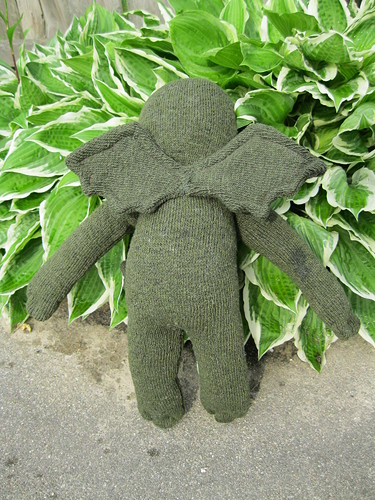 I have photos of my little daughter when she was about 4 years old holding this monstrosity with such an adorable look of love and delight on her face. My kids like weird stuff.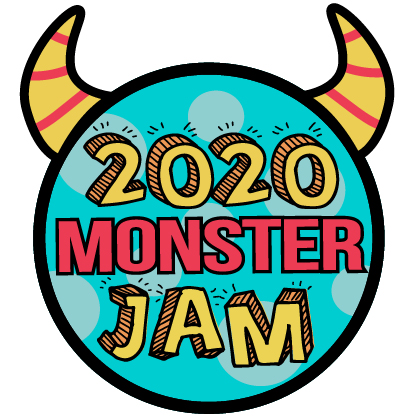 You can play along with Monsters too!