I made this quilt for my then-fiancé for Christmas 2016.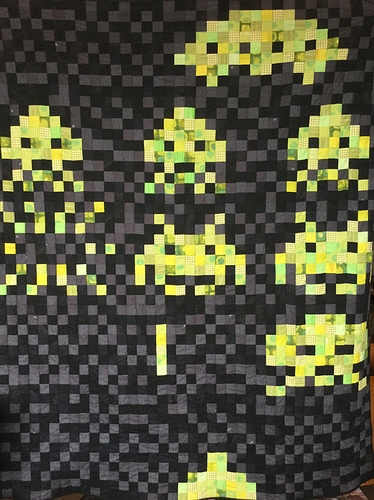 It's not a very complicated design, just 2058 little squares …
It's about 200cm x 170cm. I found some charts online of space invaders to cobble it together, and then chose some different tones of black, dark grey, and bright green fabrics to give it some visual interest. The quilting is just stitch in the ditch.