I work and live in a small town in Canada that used to be very well known for a Repertory Shakespearean theatre, until Justin Bieber actually put us on the map…
I currently work part time at a local brewery and the bars at the theatres. During "season" (Apr-Nov) I work, A LOT, and a lot of split shifts in one of four theatres or the brewhouse. And often I have an hour or less to zip between buildings. This is hopefully going to allow me to a- keep my backpack organised and b- take better care of myself.
The big bag (bug out) holds the smaller ones as well as a change of tank top,socks and undies for a quick refresh, clean up has a hair brush, toothbrush and deodorant, not now is for when the inevitable moon time starts, nomnomnom is where the snacks live and drugs… Oh yeah… all the caffeine and ibuprofen… Bring on the spring! I'm ready!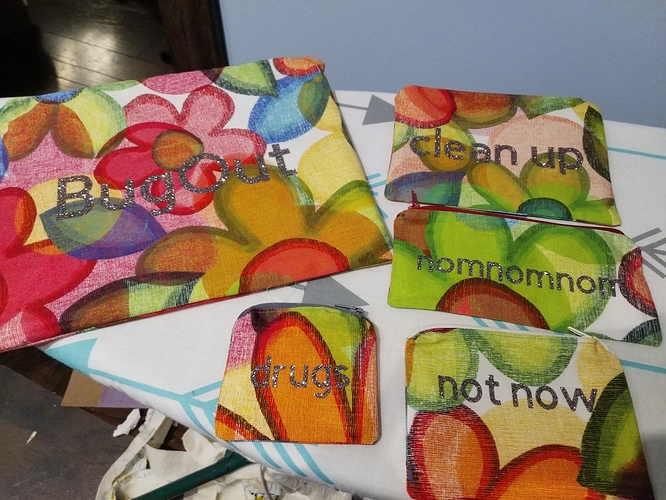 Also-hits a resolution to cut into some of those fabrics I bought cause I loved but didn't know what to do with! And my first cricut project!