I'm going to a steampunk wedding later in the year and today I've been working on one element of my hat.
@Magpie gave me this fabulous Lazer cut frame and it is perfect. So I painted this gentleman to go in the frame. It'll eventually be fixed to the hat in this position (although I'm open to suggestion on that) there are long feathers and lace to also be attached to the hat.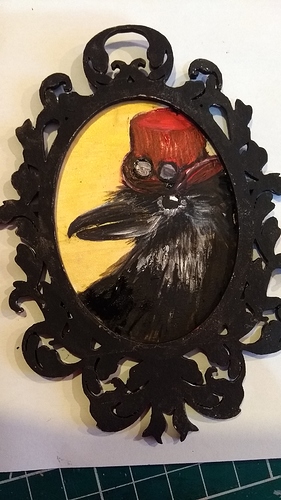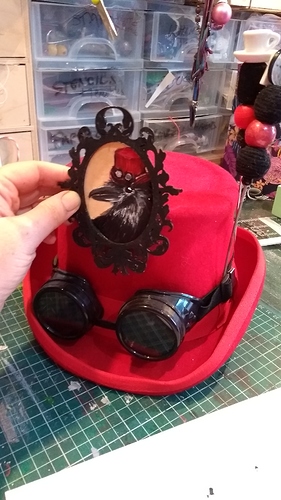 He's painted with acrylics from Photo, directly onto heavy card.