I played around with my powertex starter kit the other day, using heart shapes as the back.
I made 3 altogether but I'm entering the middle sized one for the competition.
They were done over 2 days as the powertex has to be reasonably dry before the colour is added.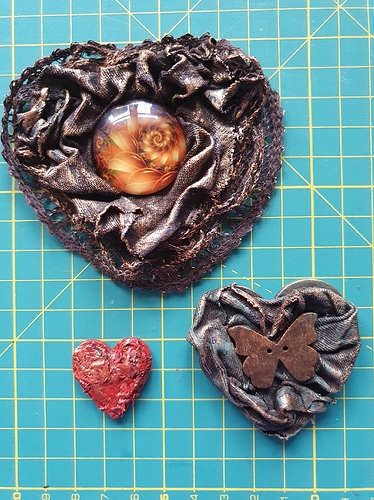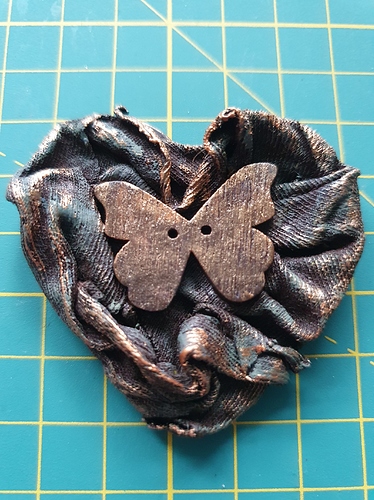 Those are 1cm grid lines so under 3".