I forgot to add my Ostara swap creations to the stitch along! For the spring theme I have a rabbit doily and two crow mini hooplas. The hooplas are 1-2" wide.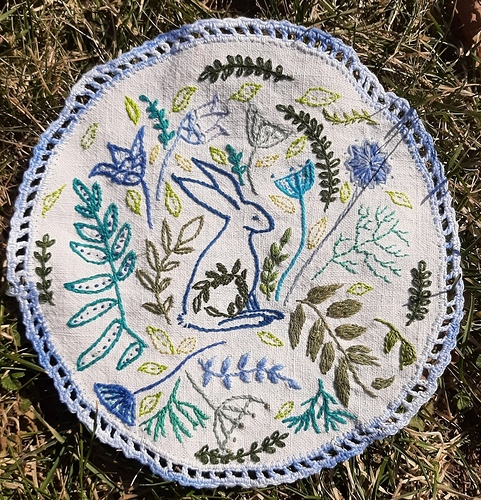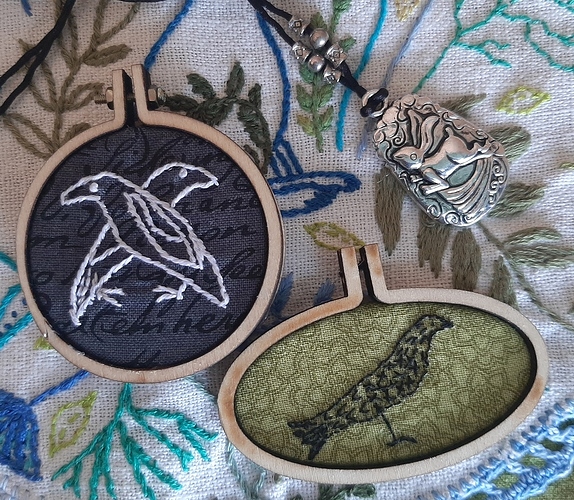 I really love your Ostara piece and those others are teeny tiny…so cute!
I love that stitched doily!!
After doing a heck-of-a-lotta fill stitch the last several months, I knew I wanted something simpler for March.
What does the start of Spring mean to me? It usually means back to soccer practices, smelly soccer bags, seeing my soccer family, preparing to cheer for my favorite goalie and left forward being coached by their dad in another season of rec soccer.
Usually. Thanks coronavirus for postponing life.
So I stitched up a fiery soccer ball for my March offering.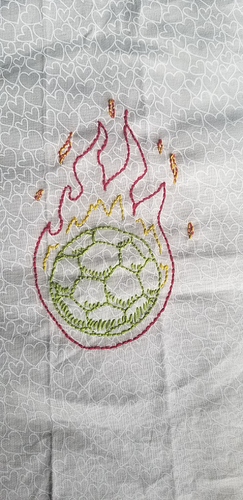 You also picked a great background…and what a great "in your face" reply to the frustrations many are facing…good for you!!! Love it!
These colors are fantastically vibrant!
Here is my interpretation of the March theme.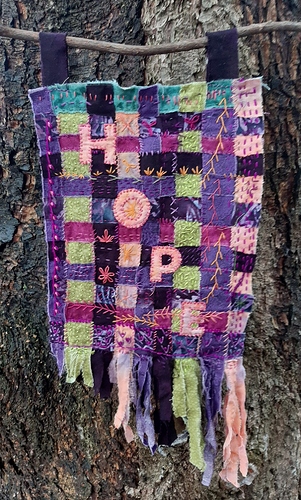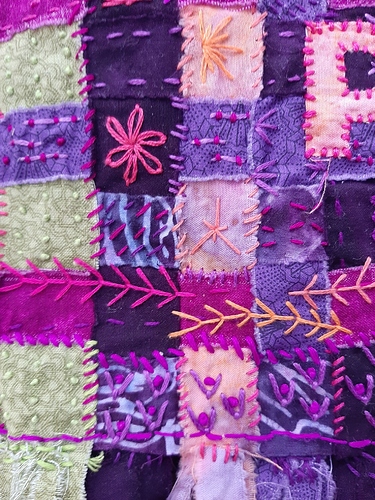 As pictures were uploading our governor announced that all schools are closed until May 1. Hope is most definitely needed in this time of uncertainty.
This is the perfect entry. And, it is beautiful.
I'm still on February's love theme as I continue to stitch my children's drawings. This is my son's interpretation of the monster Rodan. I only have two more kids to go. Maybe I will finish by April??

So great!! Such a special project!
I think you have chosen a very special task of embroidering your children's art! They will always remember this!