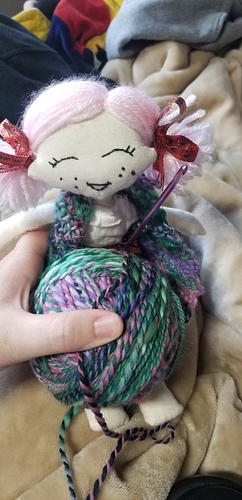 I ordered this yarn by LeapFeetFirst in the ebay sale and it arrived just in time to crochet up a long winter coat and headband for SusieQ (my little visitor.) SusieQ (@LadybugsAndBees) came with her summer clothes and I didn't want her to freeze this winter.
I don't have a pattern, I just made it up as I went. She was such a trooper constantly trying it on.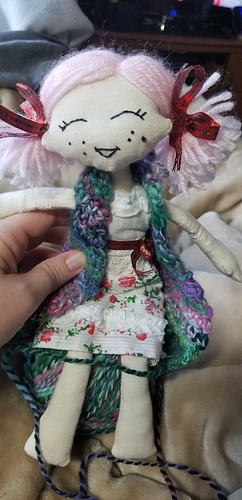 I included a zipper (which excited me) and am grateful that Susie won't mind she has to step out of it since it's not a jacket zipper so it stops. The headband has a small hole for her pigtails to go through so it'll stay on.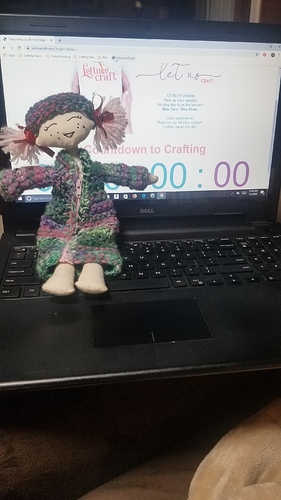 She loves it so much she doesn't take it off. Here she is waiting for LC to launch!